OpenVLab¶
Create and deploy virtual hosts for your class.
A web application built on django and using open nebula.
Description¶
Aa tool for building interactive course content which teaches computing and networking concepts. Using OpenVLab, teachers can easily create hands-on learning labs consisting of networked virtual machines. See the video and information below for more details.
Authors¶
Drew Ehlers, Henry Norris, Ian Klauck, Noemi Glaeser, William Edwards.
This is a startup project.
Screenshots¶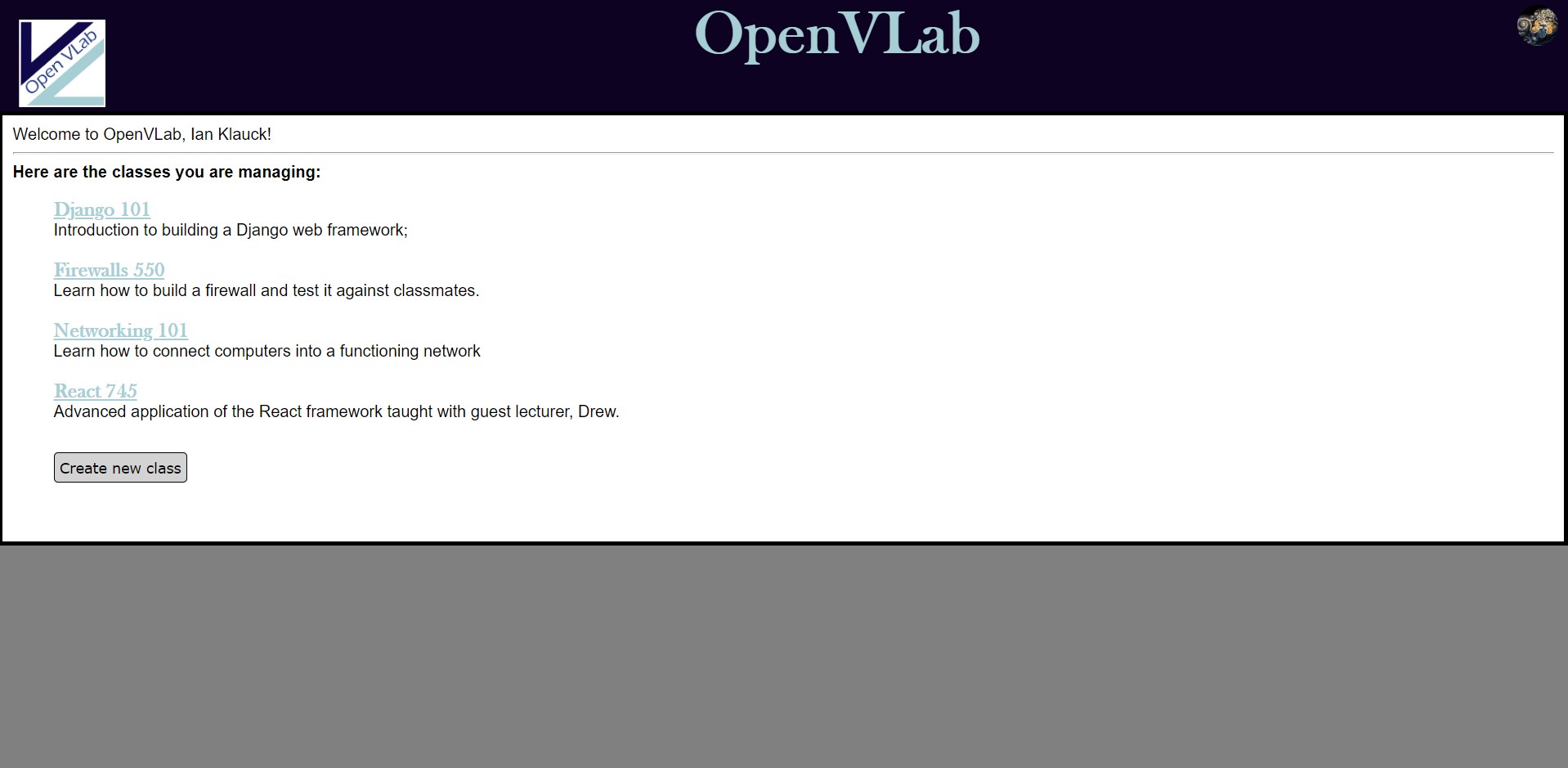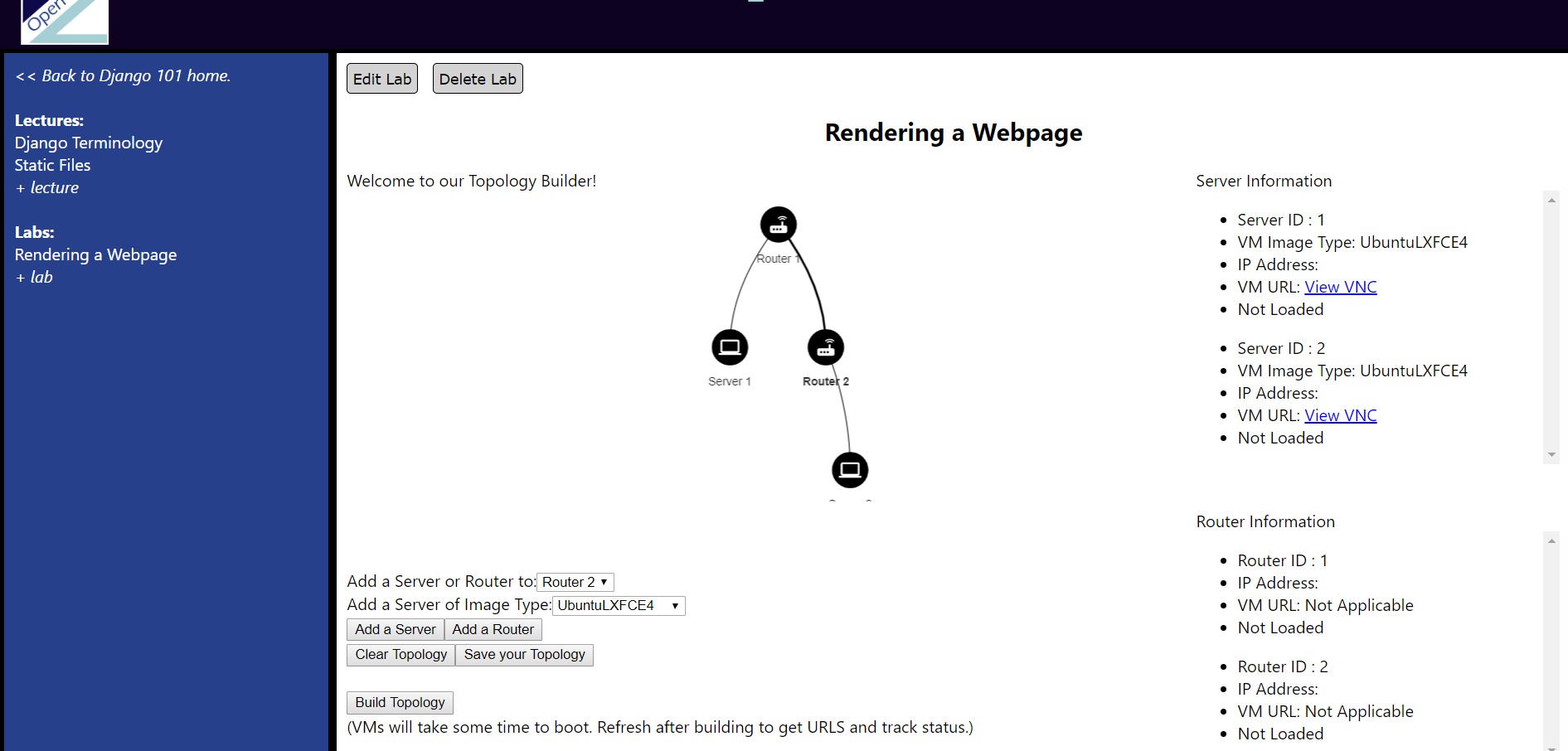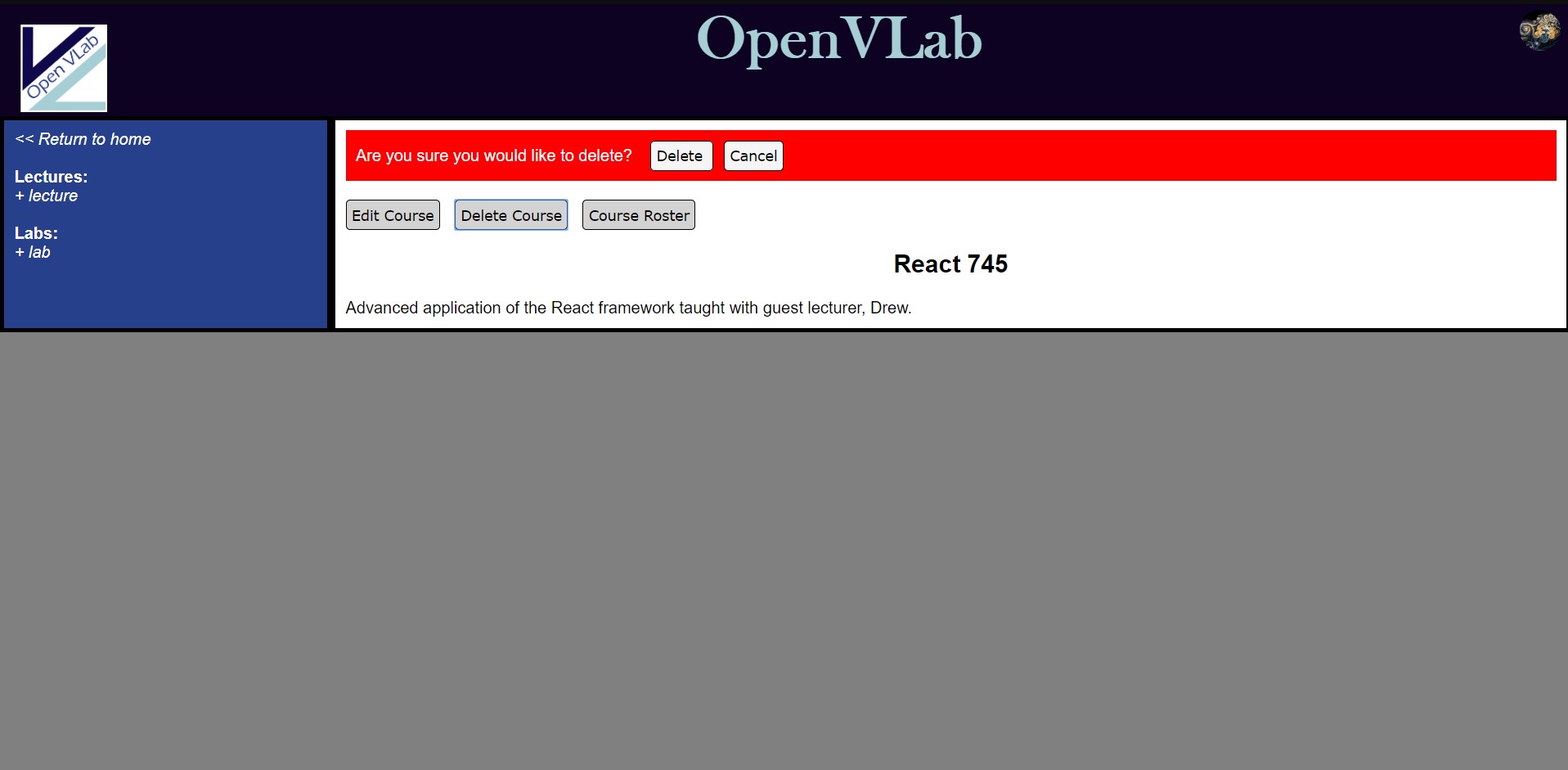 ---
Last update:
May 27, 2021