Grubber¶
Description¶
Grubber is a program that provides a consumer the autonomous ability to quickly contact people for services the typical person is not normally fond of, all within one app. Whether it is lawn care, indoor house cleaning services, or car detailing, you have the ability to locate and contact a service provider within minutes. Use Grubber to quickly in touch with local providers, or utilize our platform to exapnd and enhance your business' reputation in the community.
Tech: Android app built using Expo
Authors¶
Peter Yiannikouros, Adam Farley, Douglas Wendel, Raymond Seas.
Screenshots¶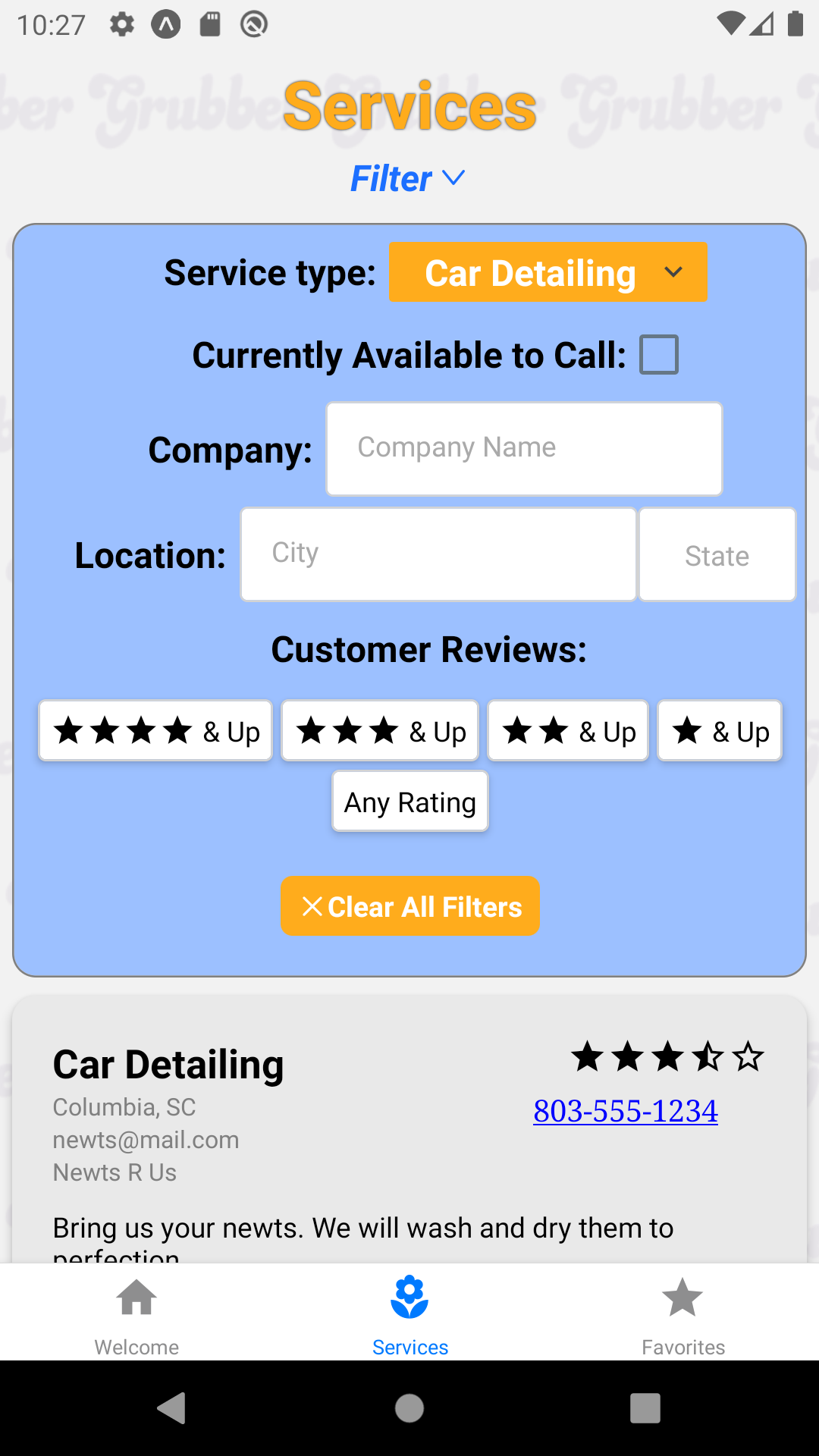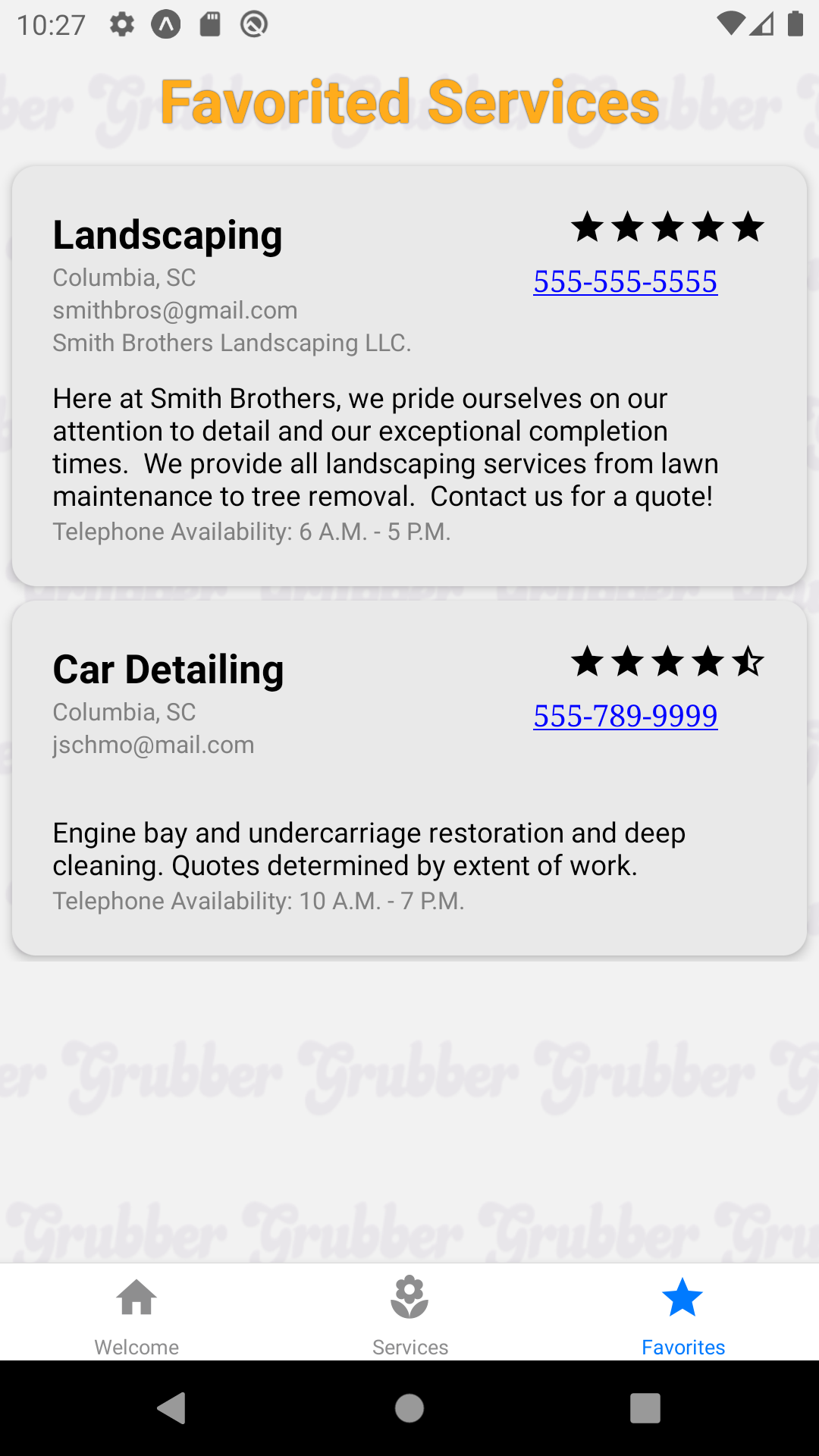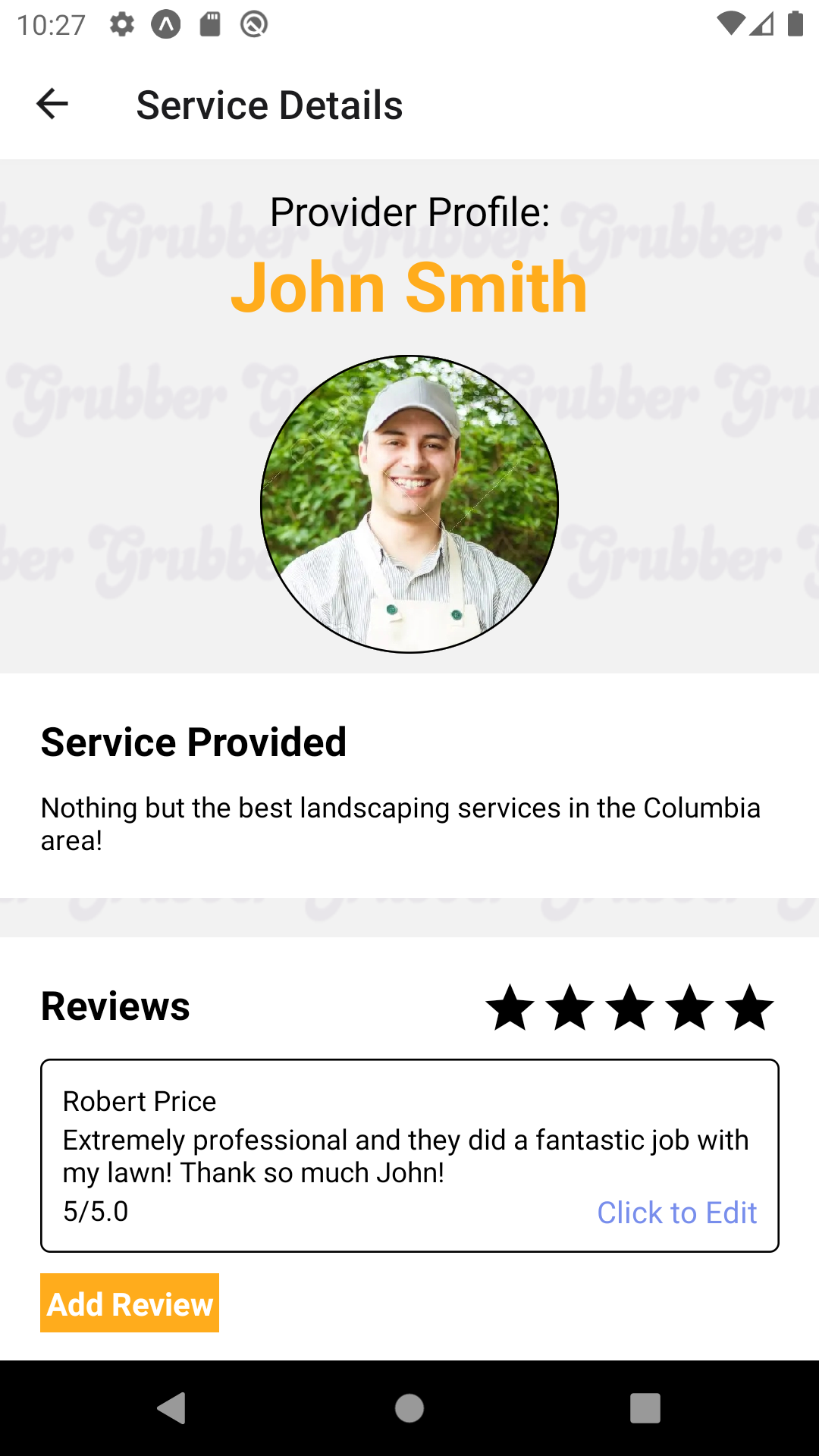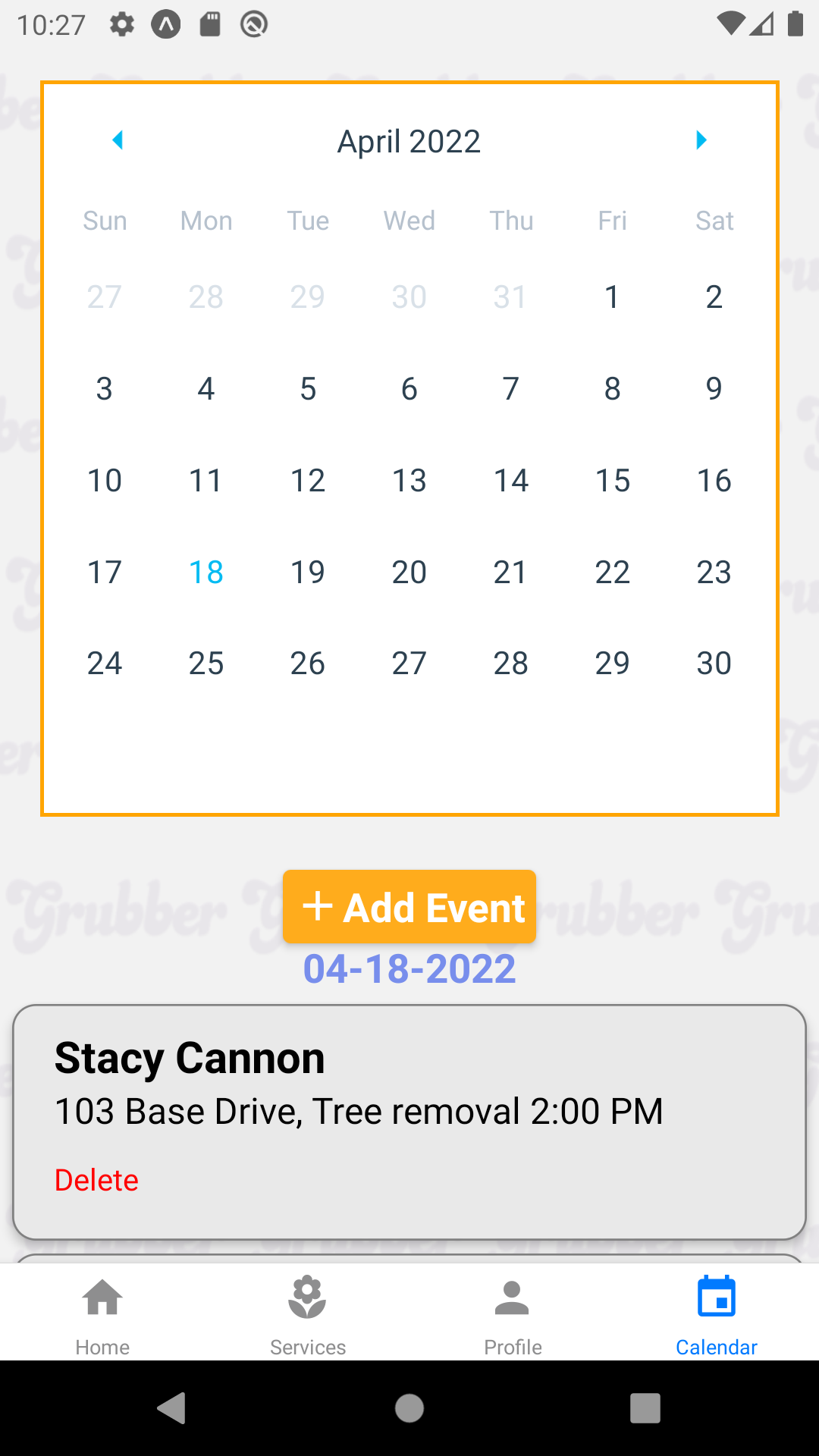 ---
Last update:
April 27, 2022