FitbitTeam¶
A simple way to manage weight, medications, and doctor's reccomendations through the seemless integration of the Fitbit devices and Amazon Alexa.
A web application built with Angular, Node, heroku.
Description¶
Our project is to create an app that works with the Fitbit Aria scale and Alexa dot in order to help people manage their chronic heart disease. This condition requires careful monitoring, which is why doctors recommend that individuals at risk for heart disease weigh themselves each morning. The app will connect Alexa dot to a daily reminder that individuals should weigh themselves, and if the scale detects a discrepancy in daily or weekly weight, will prompt them to contact their primary care provider.
Authors¶
Chase O'Connor, Christopher Walls, Mikhail Kozhevnikov, Matthew Zaleski, Tyler Nunley.
Client¶
Cynthia Corbett, Professor, SmartState Endowed Chair.
Screenshots¶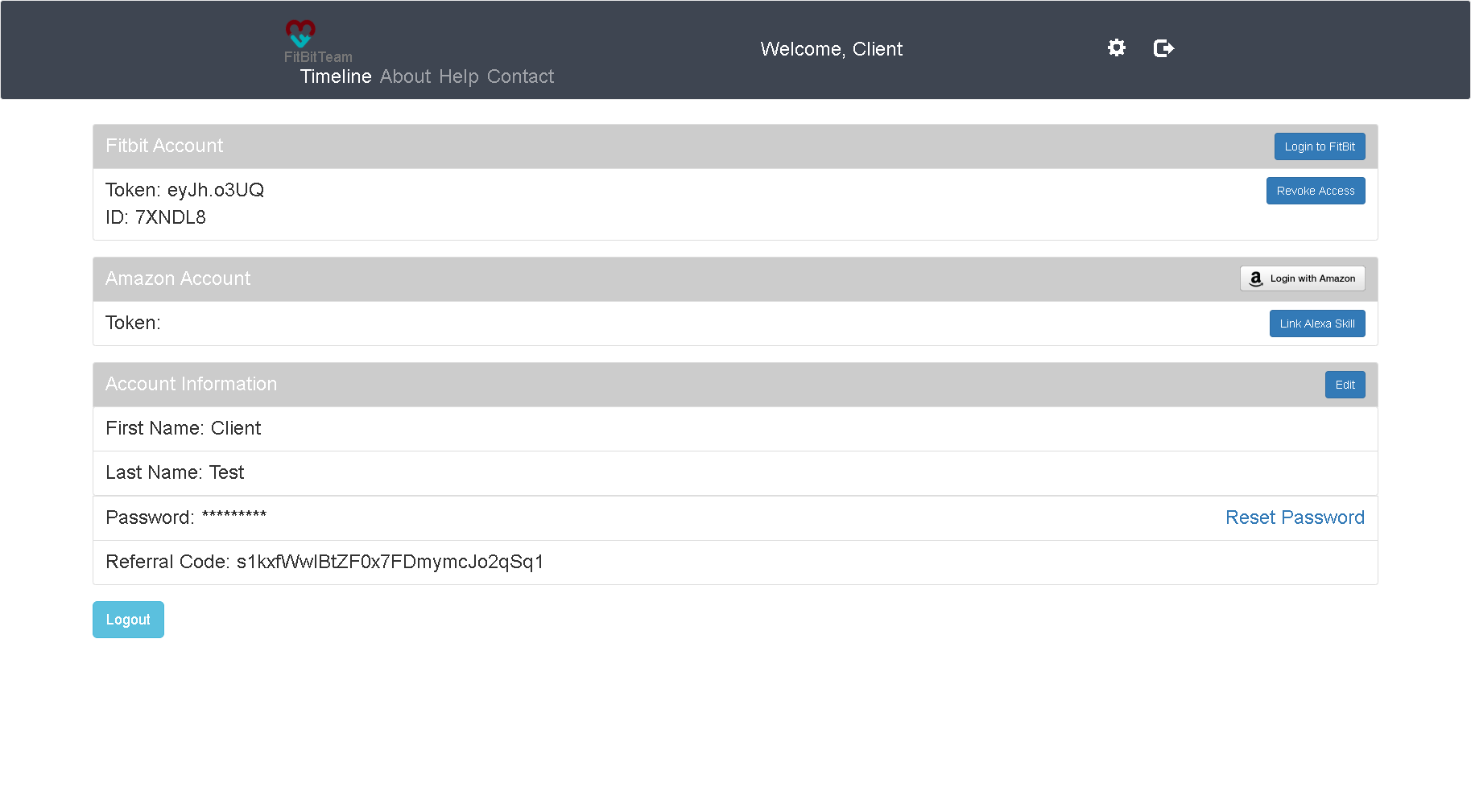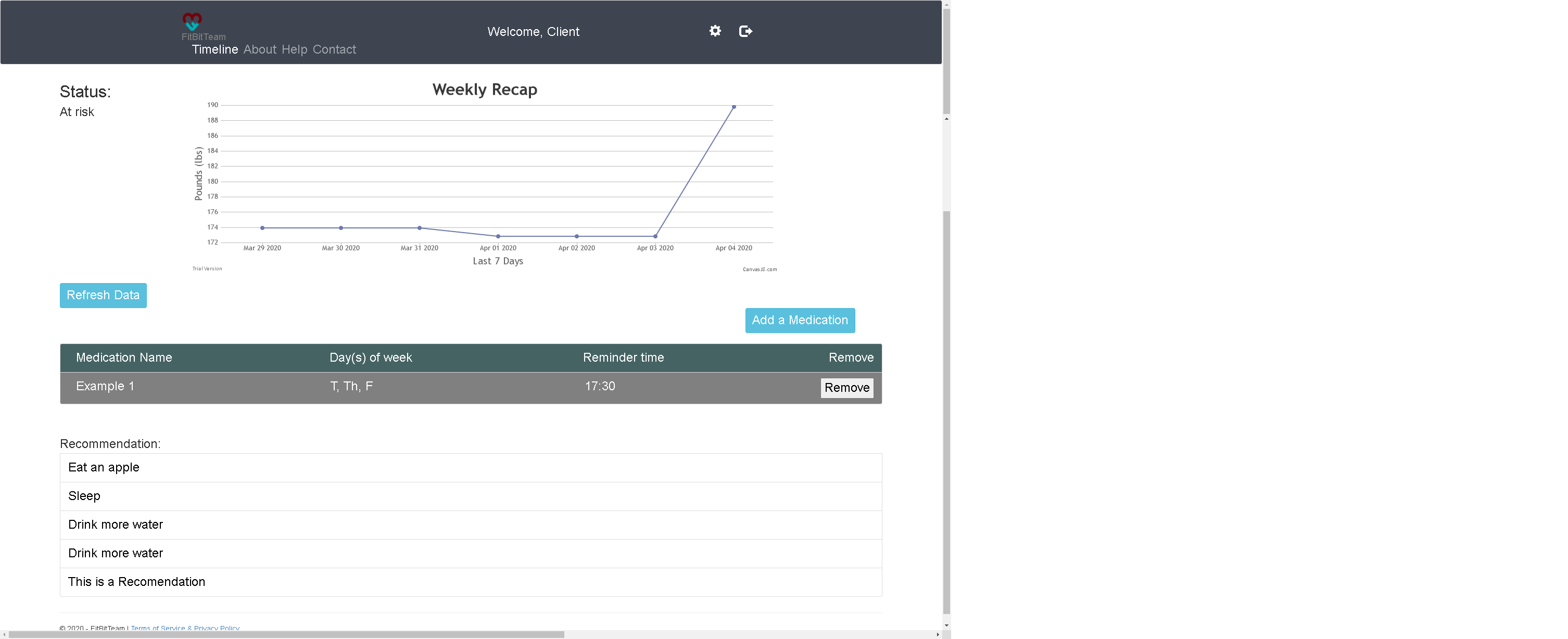 ---
Last update:
May 27, 2021