Link2RSVP¶
Description¶
Link2Rsvp is a web application that is meant to ease the stress of planning an event. Whether it's a party, club meeting, or a family trip, Link2Rsvp is here to help. You can add events and their details, add contacts that you would like to keep handy, and then invite those guests to your events. You will receive an email once someone new has RSVPed and we will also keep track for you on the website. If something comes up and you need to change your event details, don't sweat it. Just update your event and we will notify your invited guests. Sign up now and get the party started.
Tech: Webapp built with node and react
Authors¶
Bricen Bennett, Rawlings Oguna, Miles Colbert, Alexander Majek, Thomas Scampini.
Screenshots¶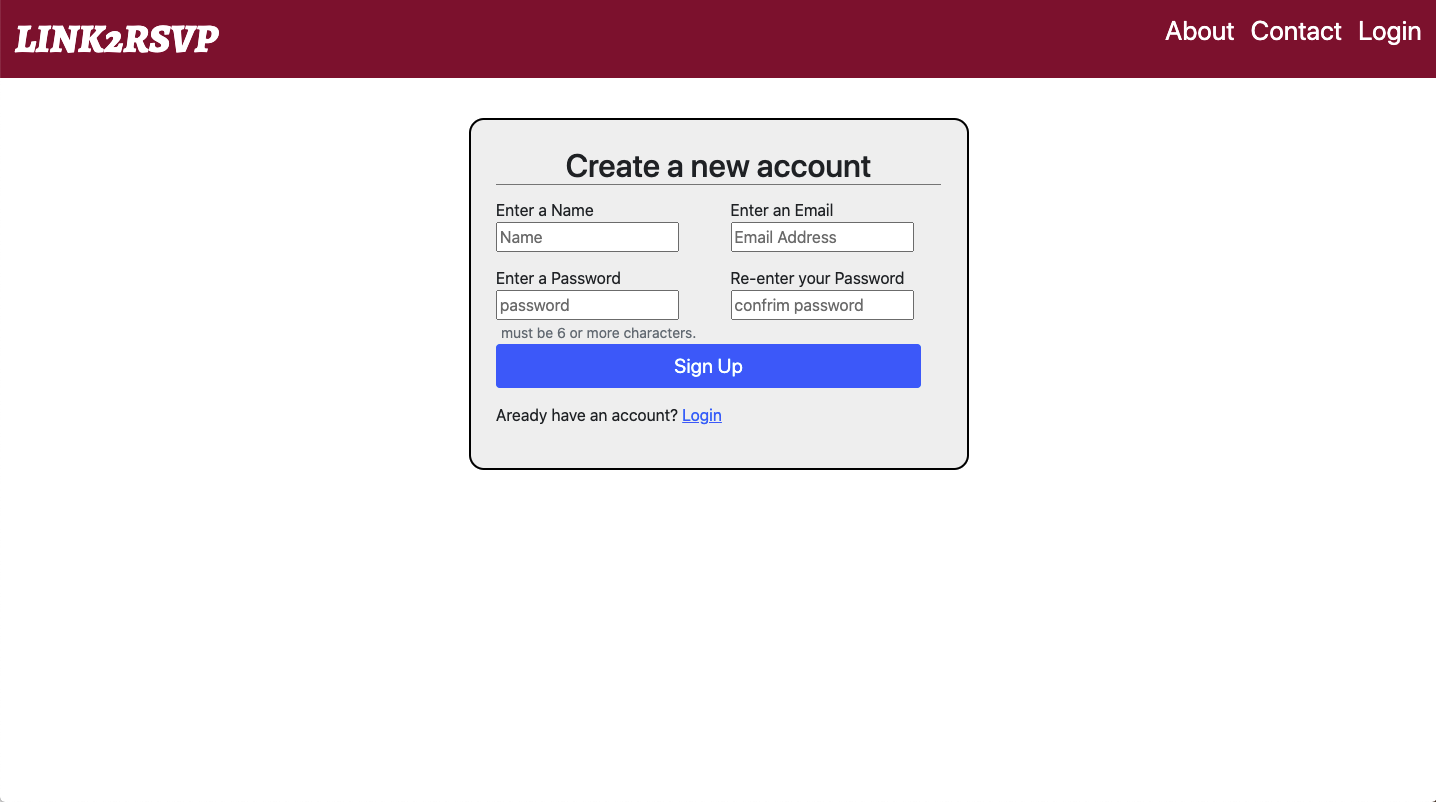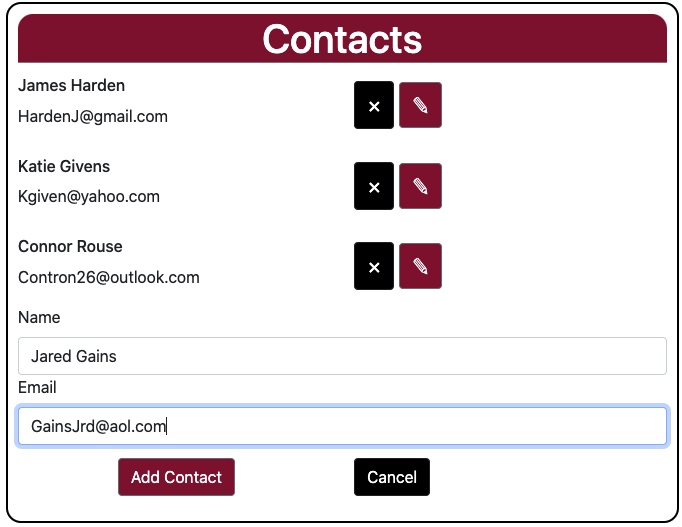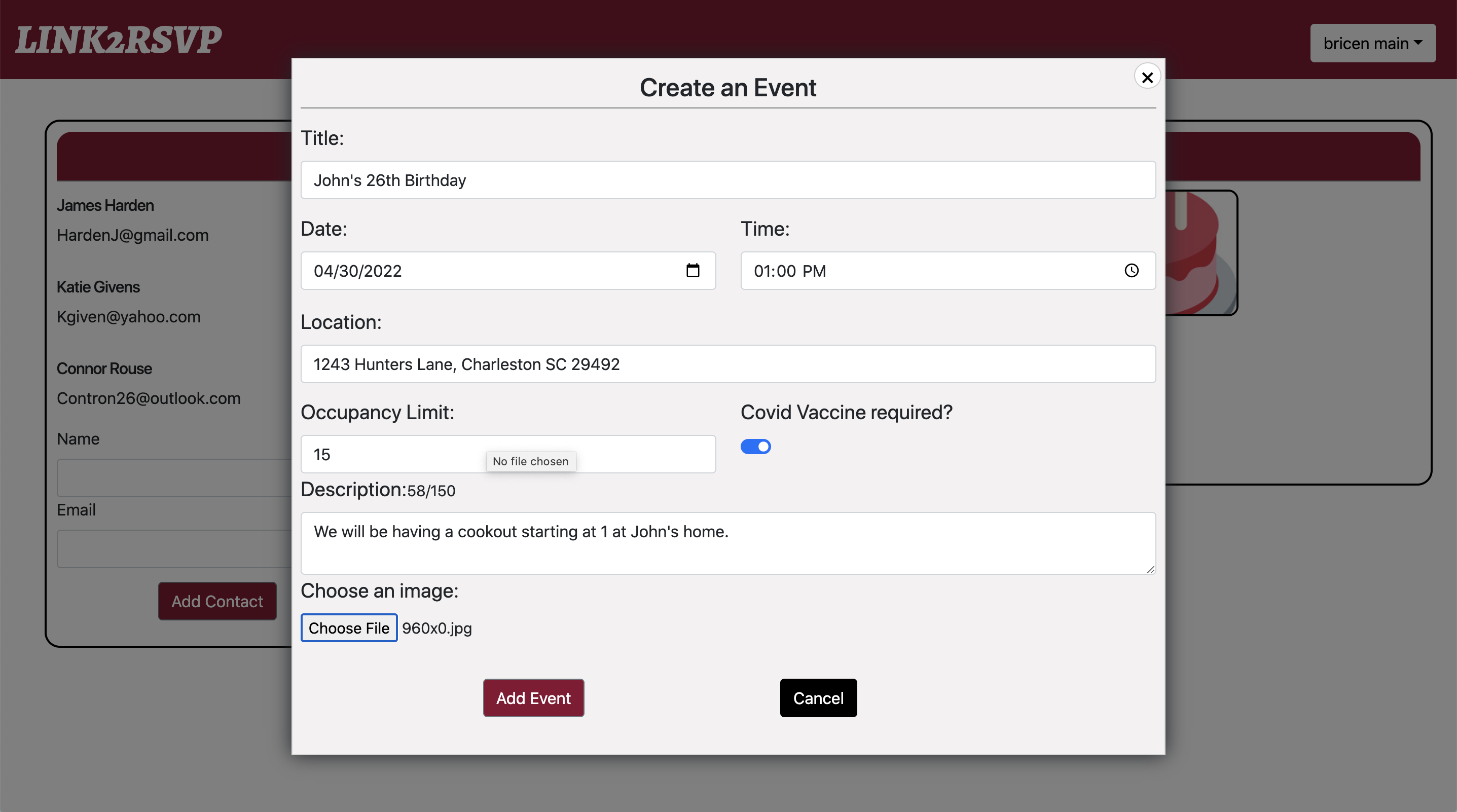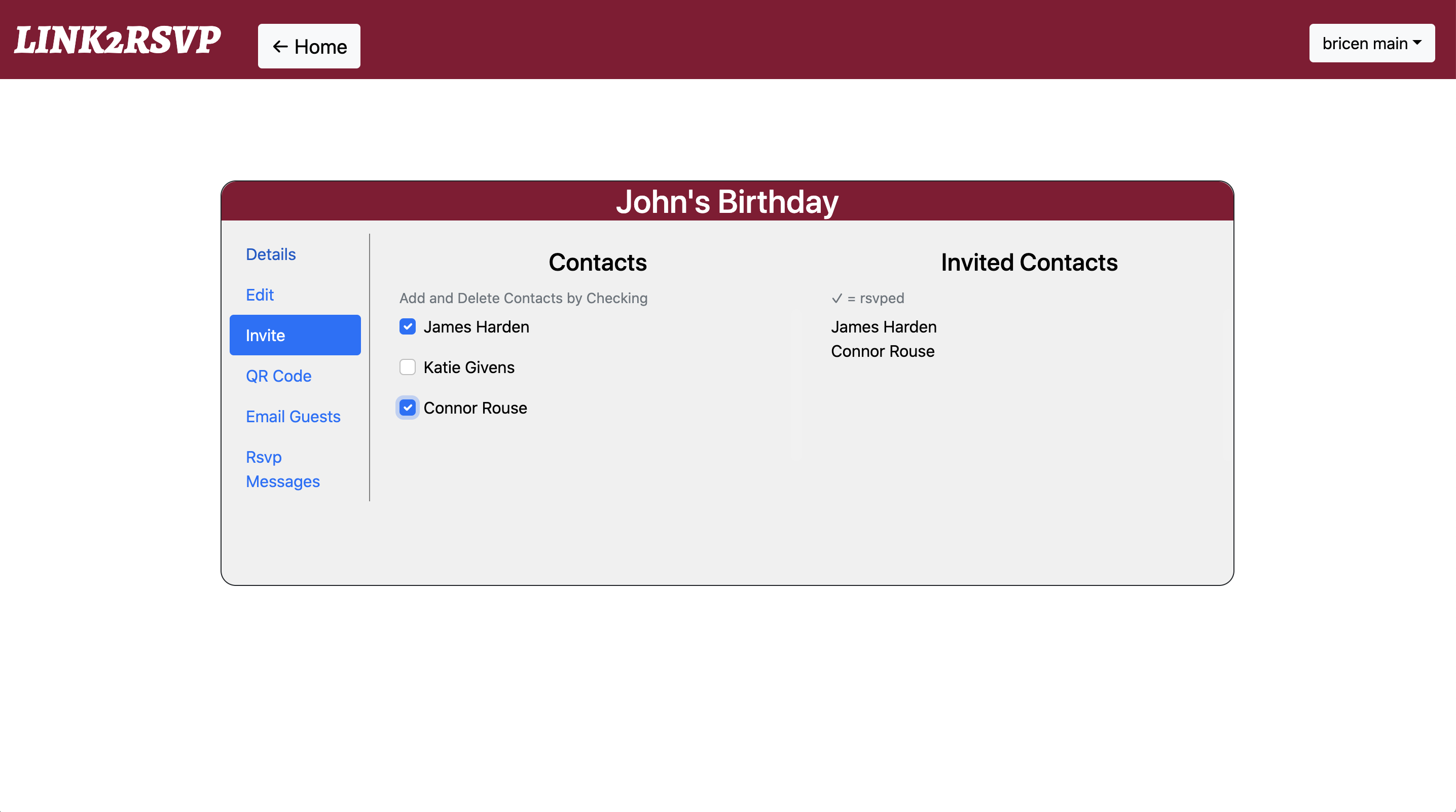 ---
Last update:
April 27, 2022