SC Historical Interactive Map¶
Description¶
This app provides users with an interactive and fun way to engage with the history of their local community and has something to offer to many different types of users. For instance, someone who is new to a community within South Carolina can use this app to learn about the local history, to find safe and fun places to go on a walk, and to have a reason to get out and meet their neighbors. A history teacher could use this app to assign students relevant historical landmarks to visit and track their progress using our friends feature. At the same time, a family could use this app to take an educational and fun walk around their neighborhood or a history could use it to track their progress in visiting every historical landmark in the county. No matter who you are, if you live in South Carolina and are a little curious, this app provides a fun and safe way to engage with your community and learn something along the way. No matter your age or background, this app has a place on your phone.
Tech: Android app built with flutter in Dart
Authors¶
Joseph Cammarata, James Davis, Ian Urton, Lauren Hodges, Matthew Duggan.
Screenshots¶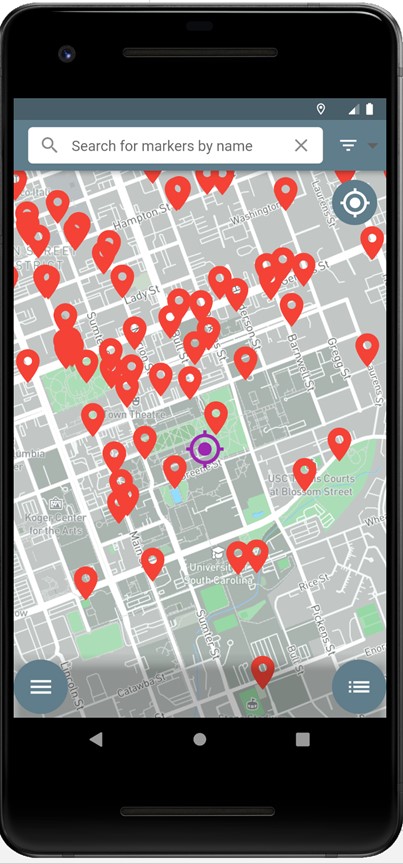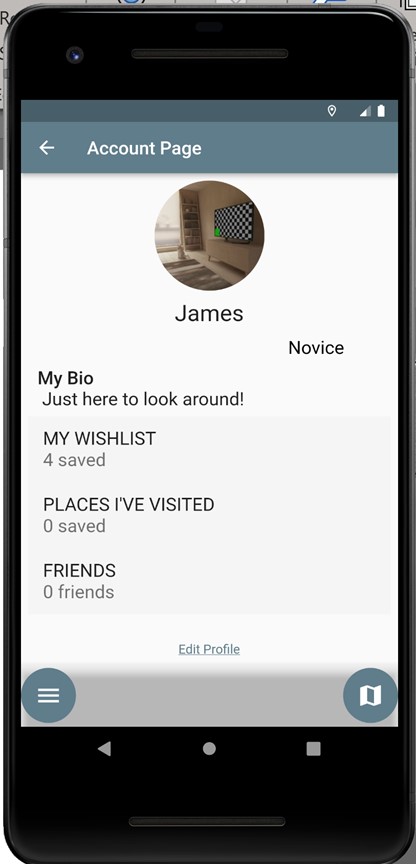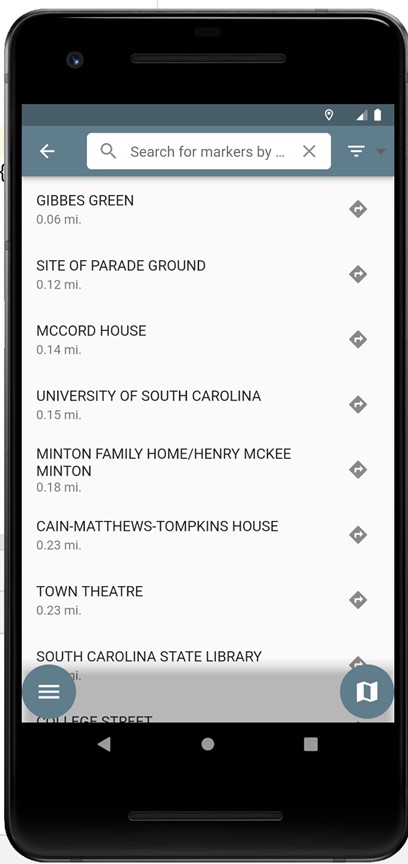 ---
Last update:
April 27, 2022