ProfessOrNot¶
Find your perfect course schedule, guaranteed.
A web application built with React, Redux, Django, Django REST Framework.
Description¶
Take a simple learning style quiz to generate your profile.
Our system scans your responses and compares it to those of other students.
View your results and make an informed decision during registration.
Authors¶
Christian Brock, Charles Bootle, Matthew Hayward, Nathan Pavlovsky.
This is a startup project.
Screenshots¶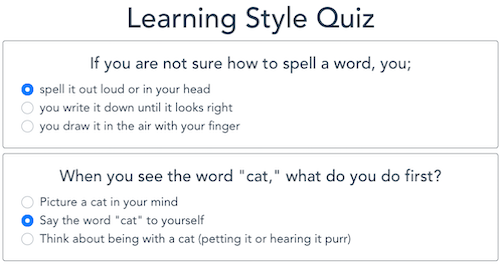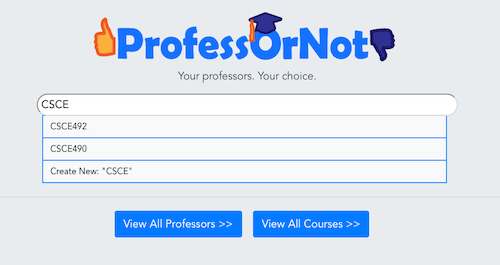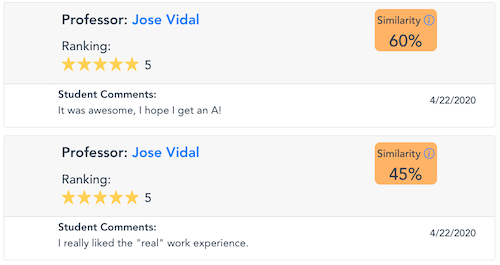 ---
Last update:
May 27, 2021