Ducks In Space¶
Description¶
Ducks in Space is an arcade style video game featuring a mighty duck fighting space enemies while navigating obstacles. The game provides an enjoyable and quick gameplay experience that is unique each time you play! Shoot enemies, collect coins, and stay on the screen to compete with your friends for a high score! The more you play, the more coins you will collect, allowing you to unlock new duck skins, accessories, and backgrounds! This game is perfect for families, friends who love to compete for high scores, and the casual gamer looking for a unique experience each time he plays.
Tech: A windows game built with Pygame
Authors¶
Colin Anderson, Owen Bond, Bradley Grose, David Keen, Xzavian Slaughter.
Screenshots¶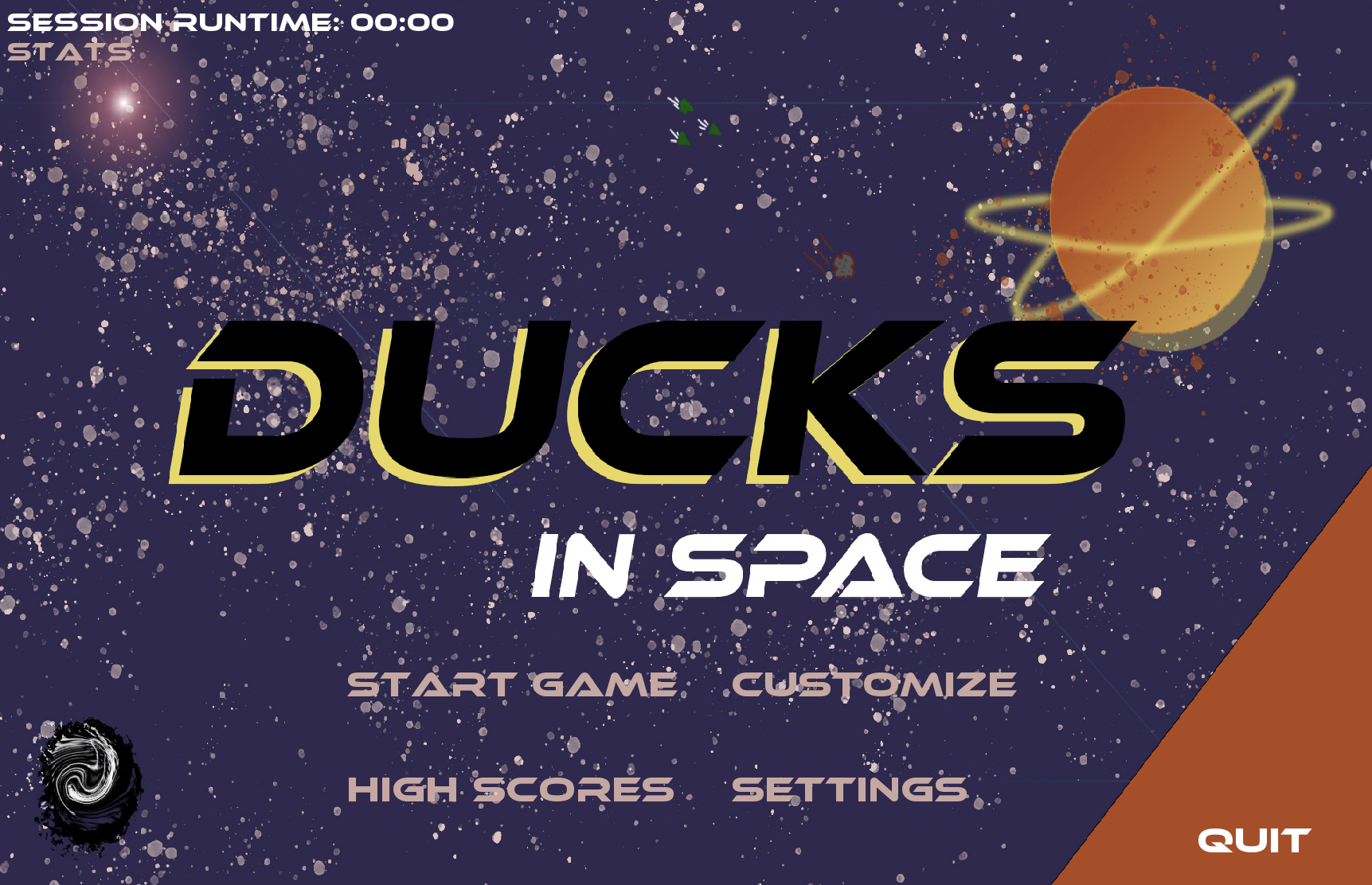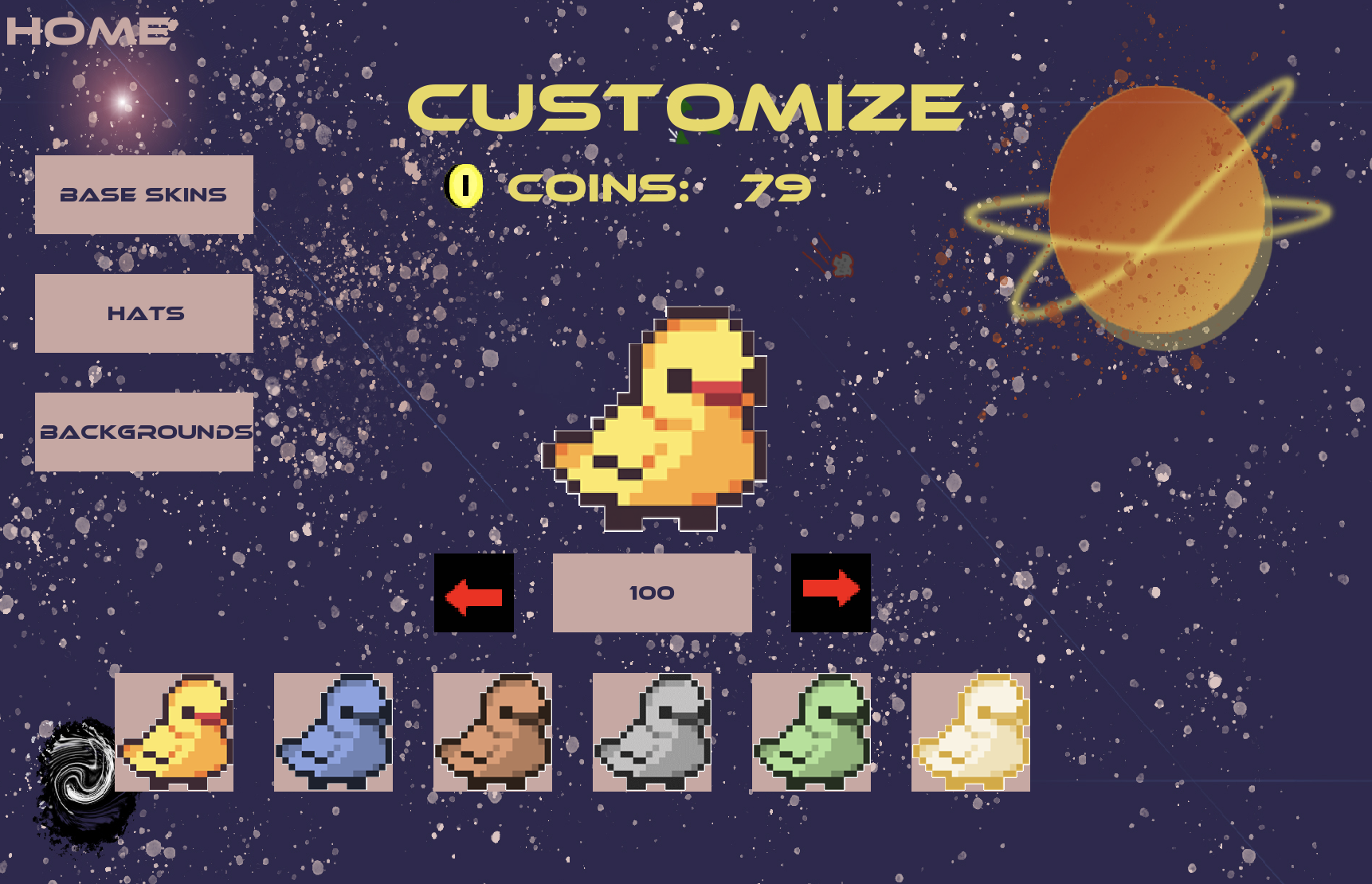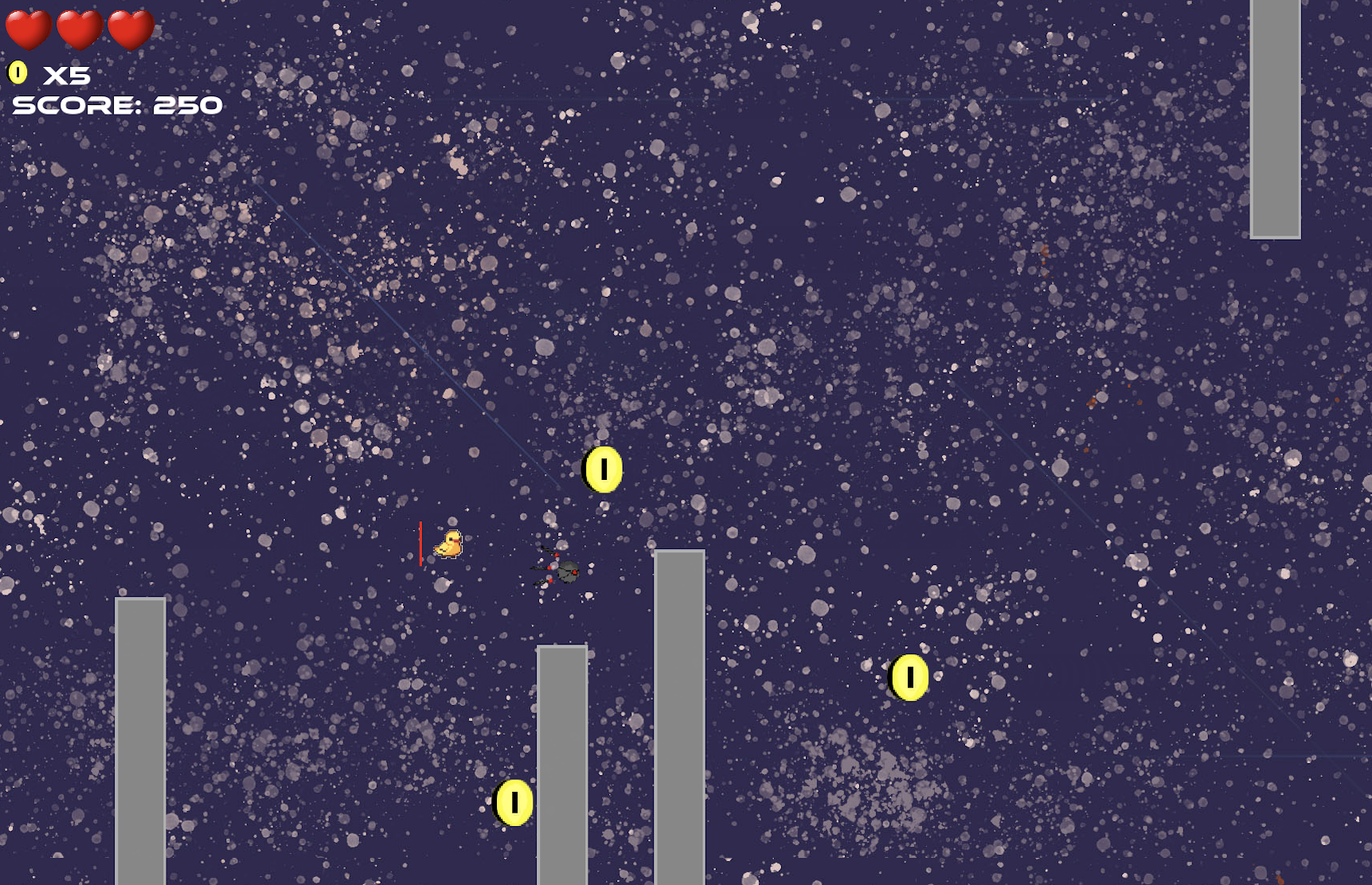 ---
Last update:
April 26, 2023