GymBit¶
Description¶
Gymbit is an app that combines social media and fitness tracking into one cohesive environment. The app allows users to set their fitness goals and track their progress, while also following other users and seeing their progress as well. Aside from setting goals and seeing other users goals and progress, a user can post once a day with a photo or video of their workout and a short description of what their workout for the day was. Other users can then see this post on their feed and interact with it through likes and comments. Users are also able to track how many weeks they've consecutively hit their goals through streaks.
Tech: An Android mobile app built with Expo
Authors¶
Tyler Barrett, James Carroll, Nathan Dolbir, Kennedy Fairey, Cort Miles.
Screenshots¶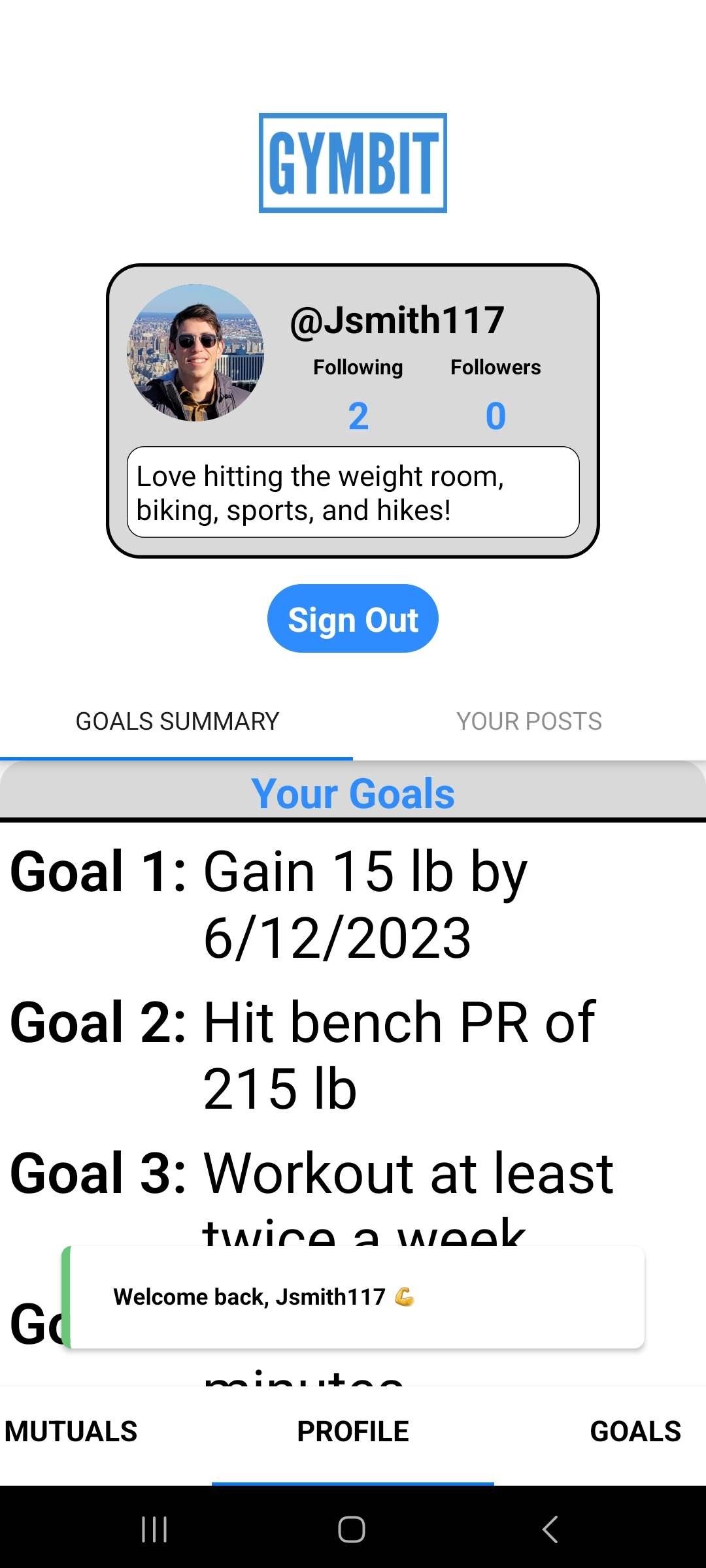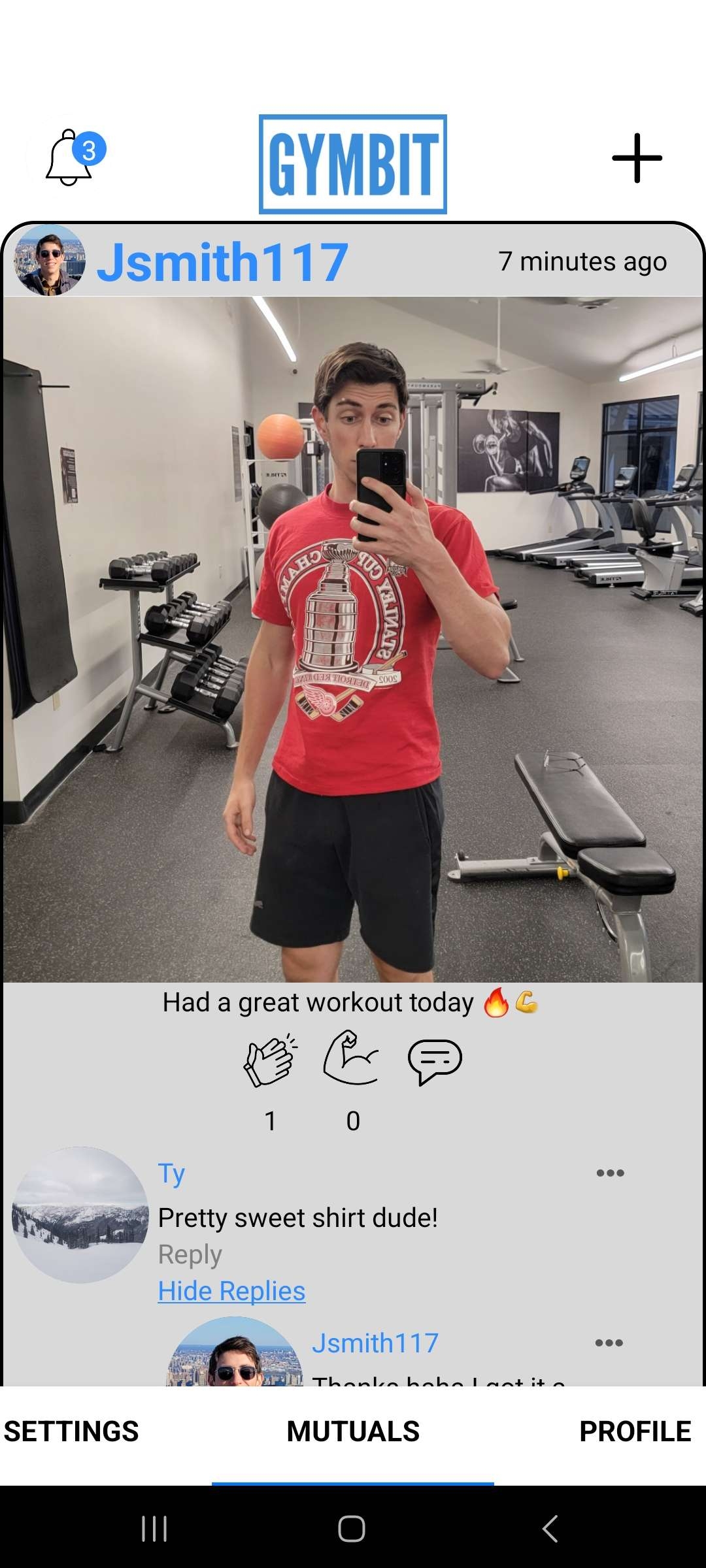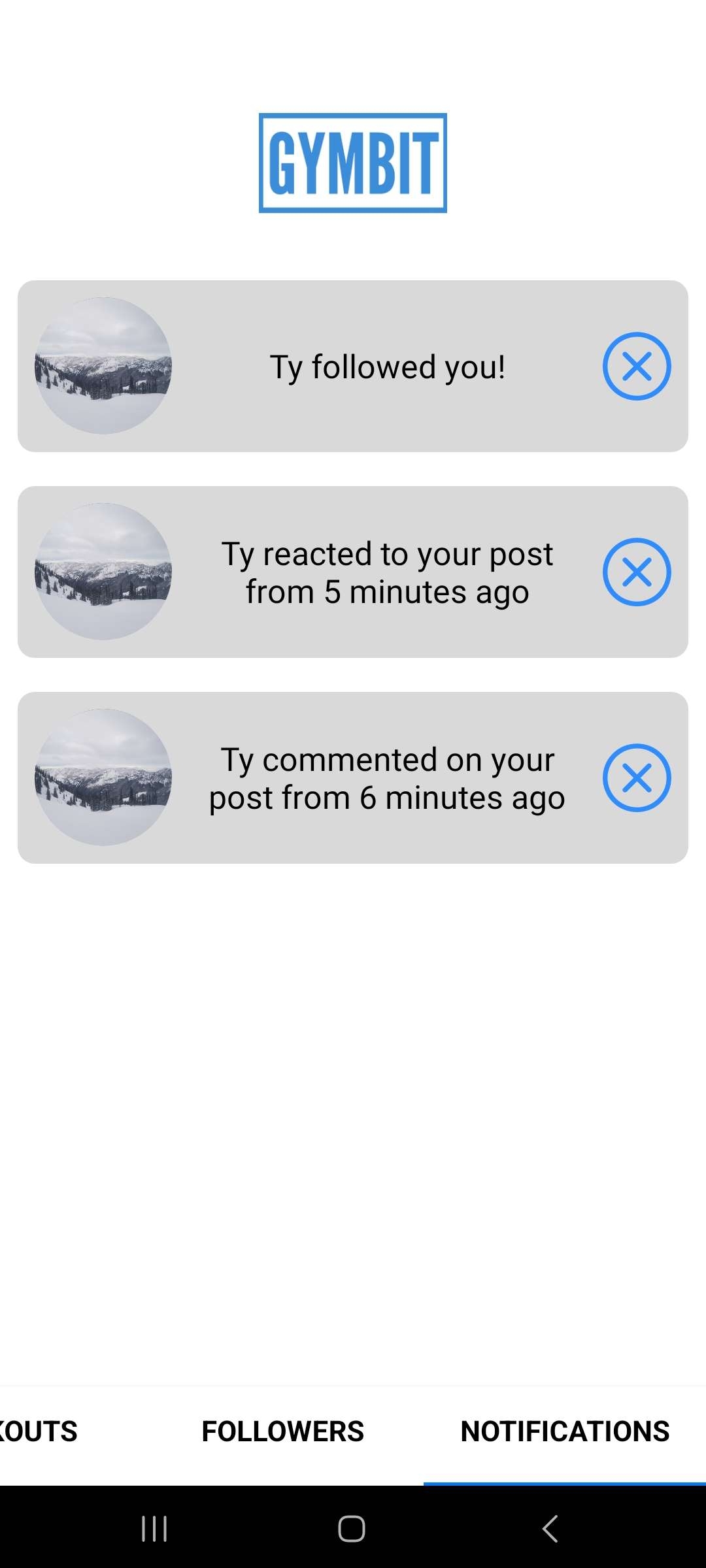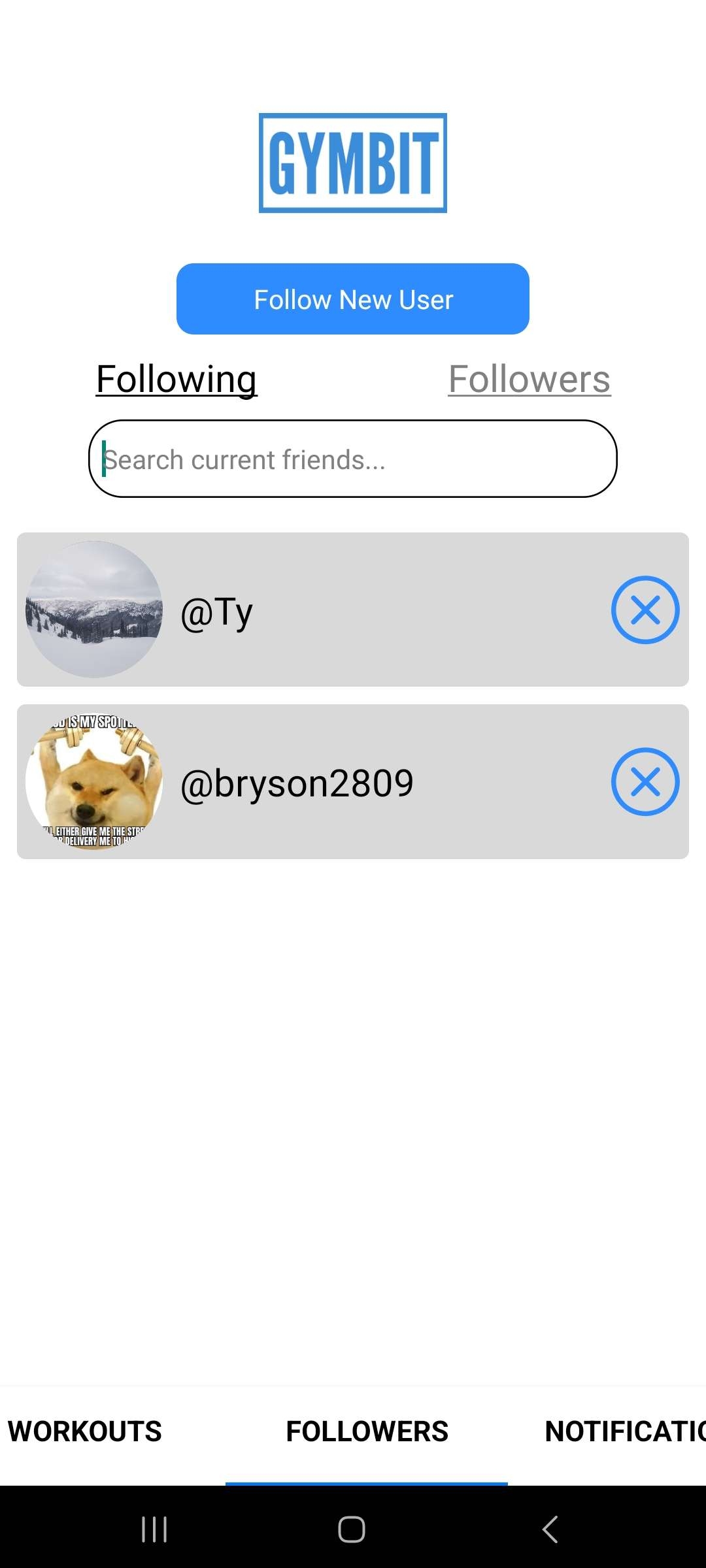 ---
Last update:
April 26, 2023