Web Events Scheduling¶
Web Events Scheduling
A web application built with React, Node.
Description¶
We are a group of five seniors studying Computer Science, Computer Engineering and Computer Information Systems at the University of South Carolina. We have created an app that will provide an optimal schedule for event attendees based on their mutual preferences for dates and times. The app user would be the event organizer. Our app will have a web-page take an input of an excel file that has scheduling preferences and output a schedule that has scheduled clients based on their preferences. The target audience is event organizers who need to schedule a lot of people in a set period of time while attempting to make event speakers happy with their scheduled times.
Authors¶
Justin Greer, Lam Nguyen, Nathaniel Zajac, Steven Edwards, Luke Whittle.
Client¶
Doctor Pat Gehrke
www.patgehrke.com
Screenshots¶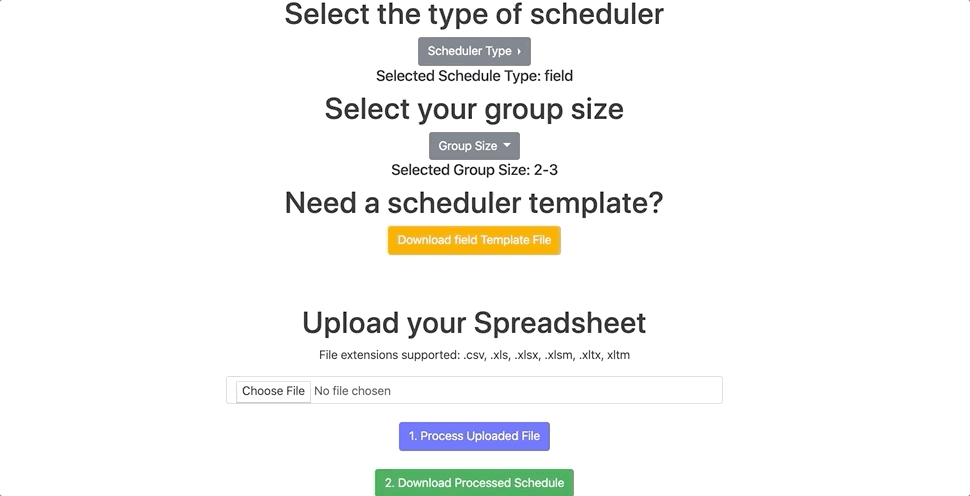 ---
Last update:
May 27, 2021