TaskAndYouShallReceive¶
Description¶
TAYSR is an iOS app for iPhones that allows users to keep track of a list of their to-do tasks and objectives all in one place in an easy-to-read format. The app uses an account system to make sure the user can log in and retrieve their tasks on any device, and the app stores every user's tasks on a database to make sure no data is lost. The app contains a variety of useful features for task tracking, including categories and subtasks to group related tasks, sorts and filters to help the user organize a large number of tasks, sharing features to allow the user to send tasks to other app users, and color coding to allow users to identify task details at a glance. This app is ideal for anyone who wants to keep track of a list of tasks and goals they need to accomplish, and stay on top of getting them done and ensuring that they are continuing to make progress on their goals. The app is free to use and can be downloaded for iPhones.
Tech: An iOS app built in Swift
Authors¶
Samuel Kellogg, Logan Moseley, Taylor Norton, Timothy Ross, Matthew Vinson.
Screenshots¶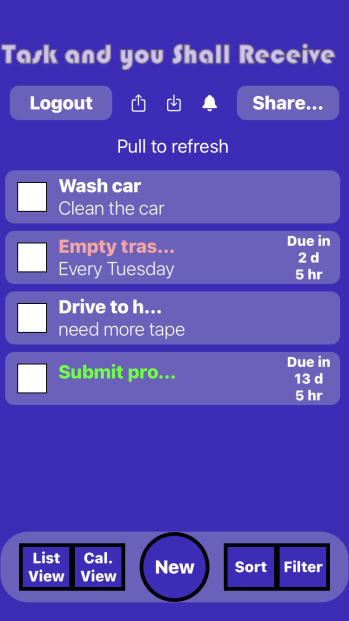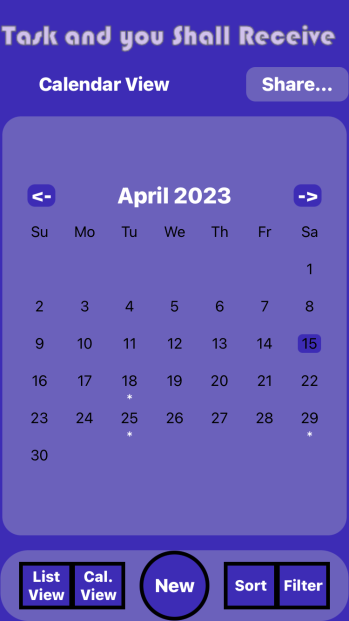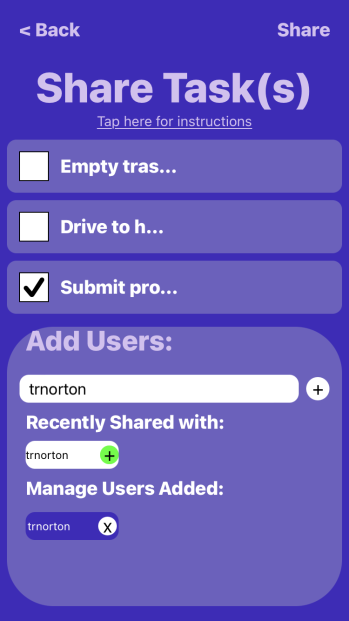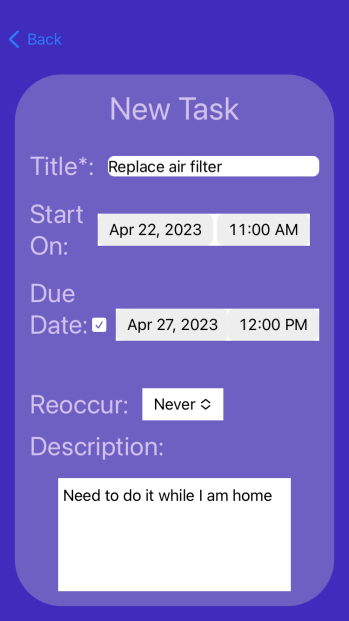 ---
Last update:
April 26, 2023