Style Mail¶
StyleMail is the new way to send correspondence for any occasion. Choose from pre-made templates or create your own! You will be able to save, print, or email your correspondence!
A web application built with node.js, react.js.
Description¶
Tired of dull, lifeless emails with boring text and attachments? StyleMail is a web app that allows you to pick from and customize stylized HTML and CSS email templates. Simply pick a style, fill out your text and adjust a few settings, then click a button to copy the template into your email client to continue editing. Whether you're looking to give a fun vibe for digital party invitations or a professional vibe for a business memo, spice up your emails with StyleMail!
Authors¶
Kevin Hagan, Olivia Monty, Garrett Erven, Sierra Stewart, James Farmer.
This is a startup project.
Screenshots¶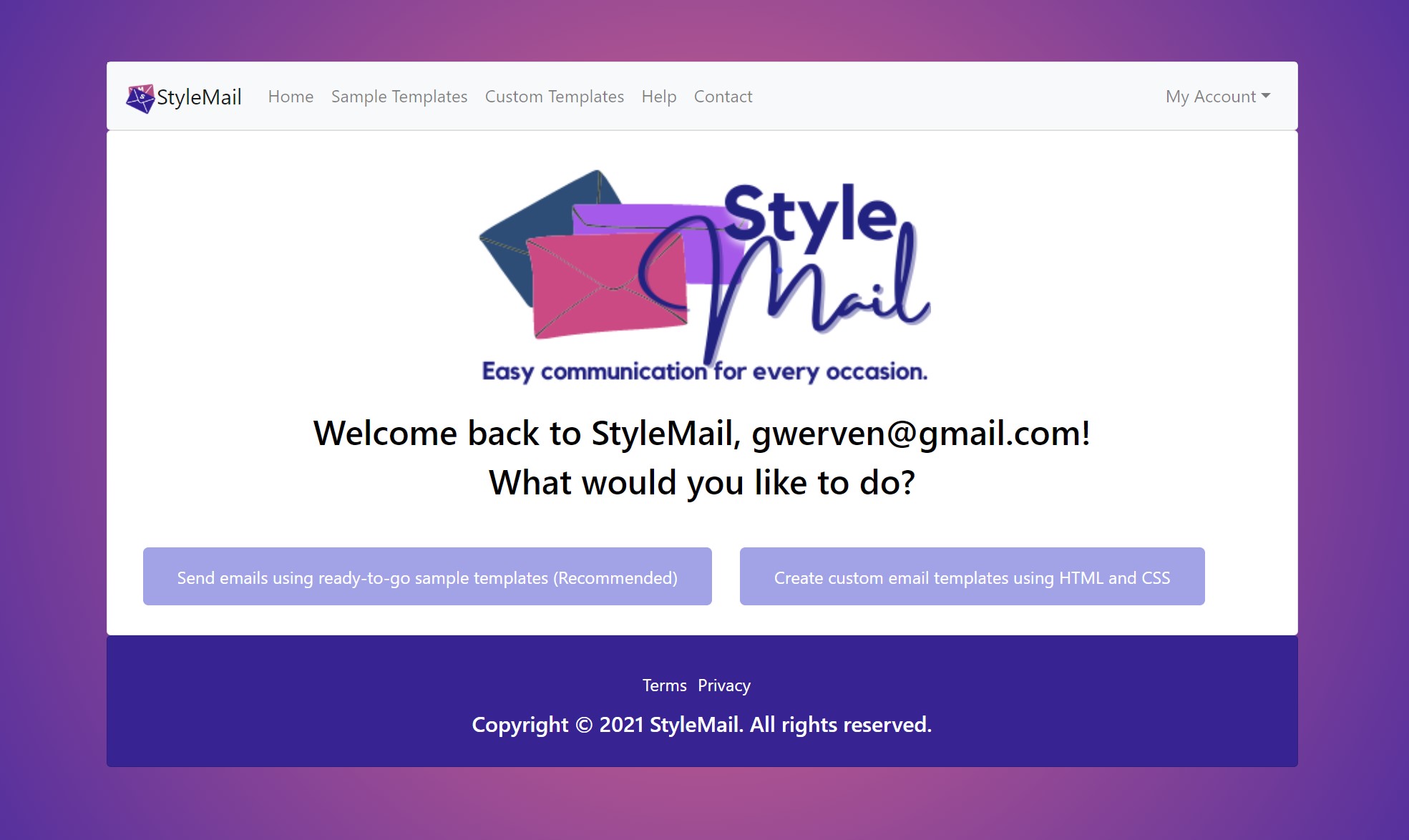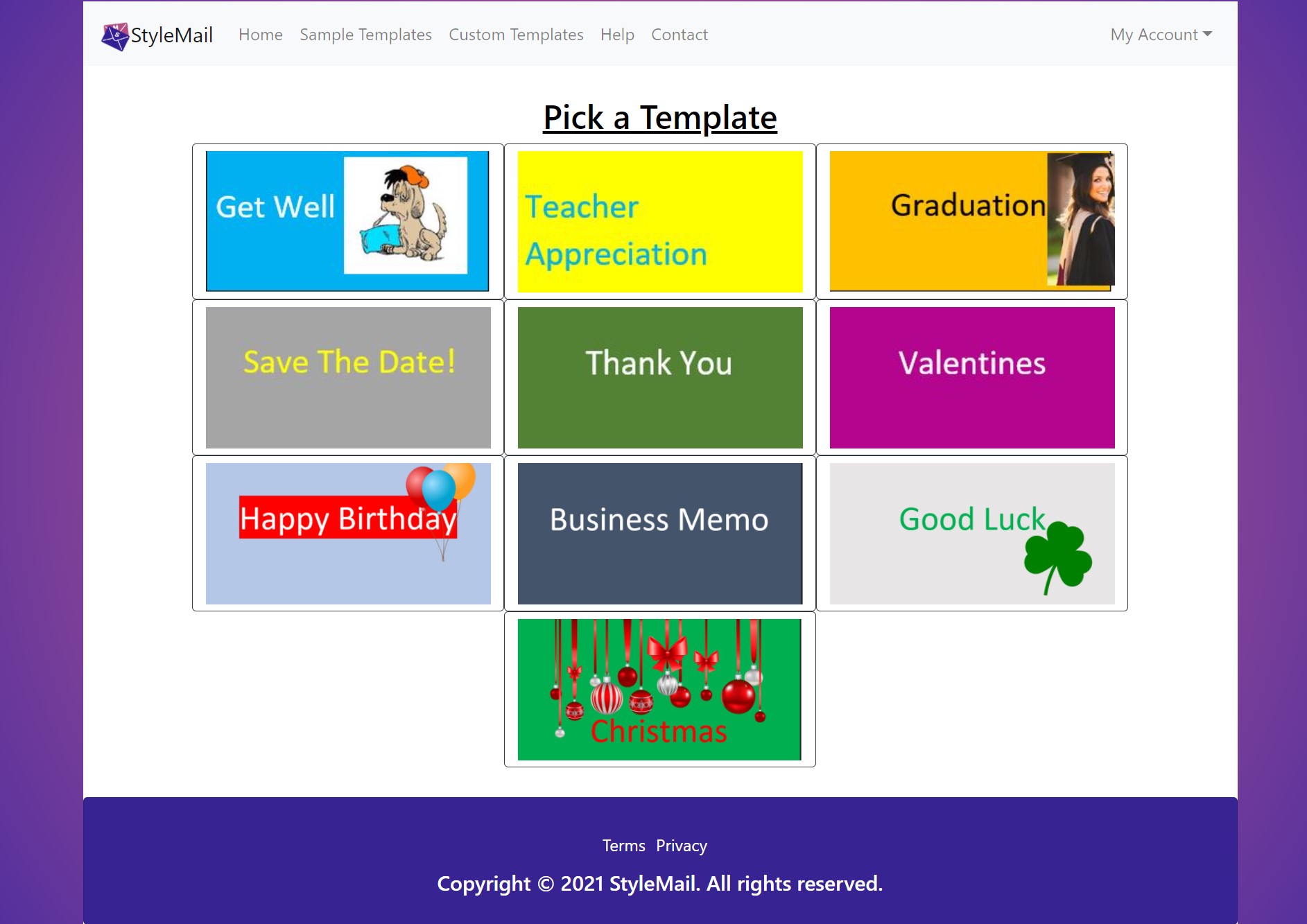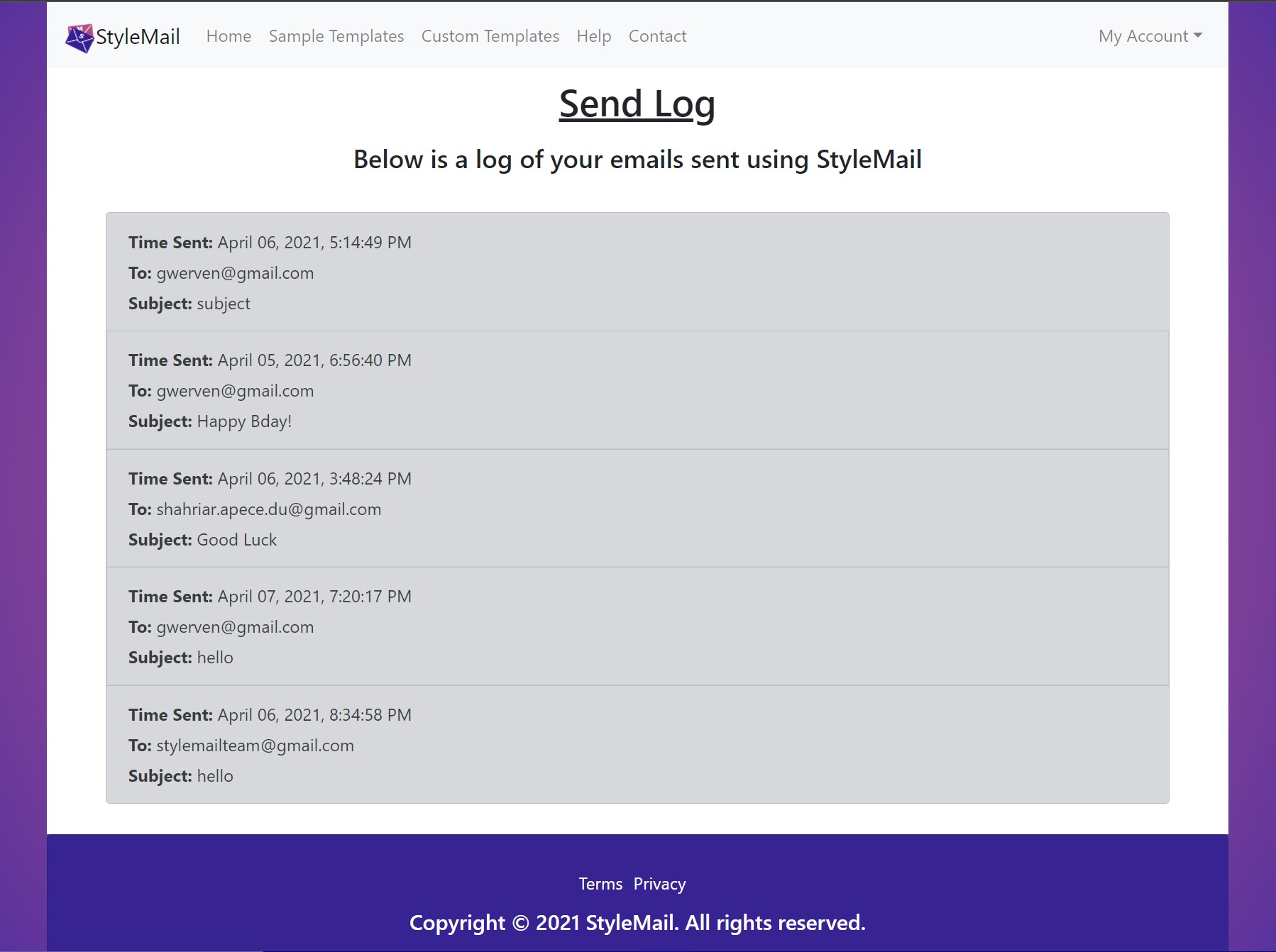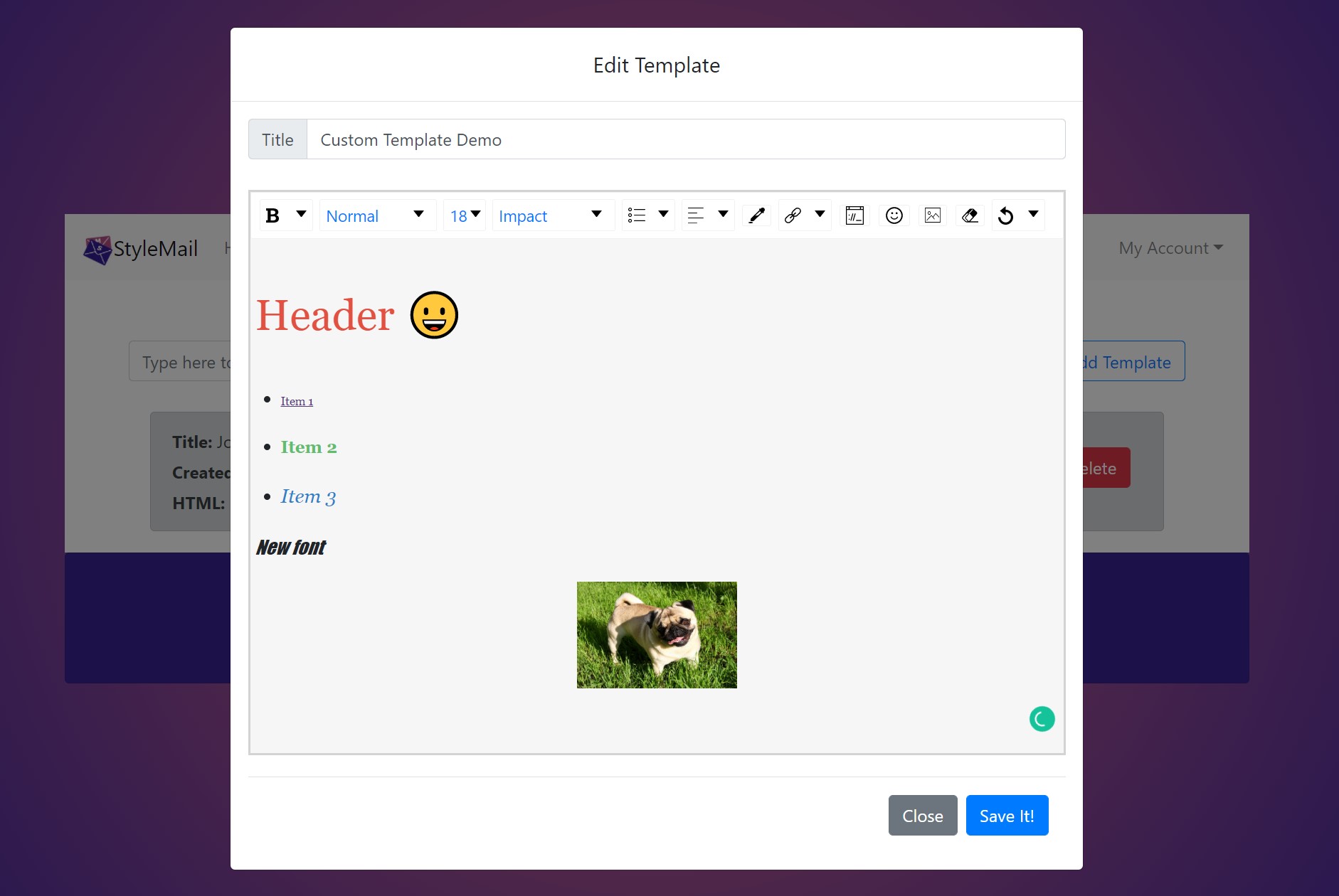 ---
Last update:
May 27, 2021