Helping Hand¶
Automated emergency calls and texts.
A web application built using django.
Description¶
Helping Hand's goal is to help users by allowing them to send preset messages to preset groups in non-lifethreatening emergencies.
To accomplish this, the main abilites of the application are to be able to create messages, people, and groups. You may also link an Alexa to your account using the Alexa App.
Authors¶
Curtis Ward, Daniel McAvoy, Kyle Gabriel, Evan Ellisor.
This is a startup project.
Screenshots¶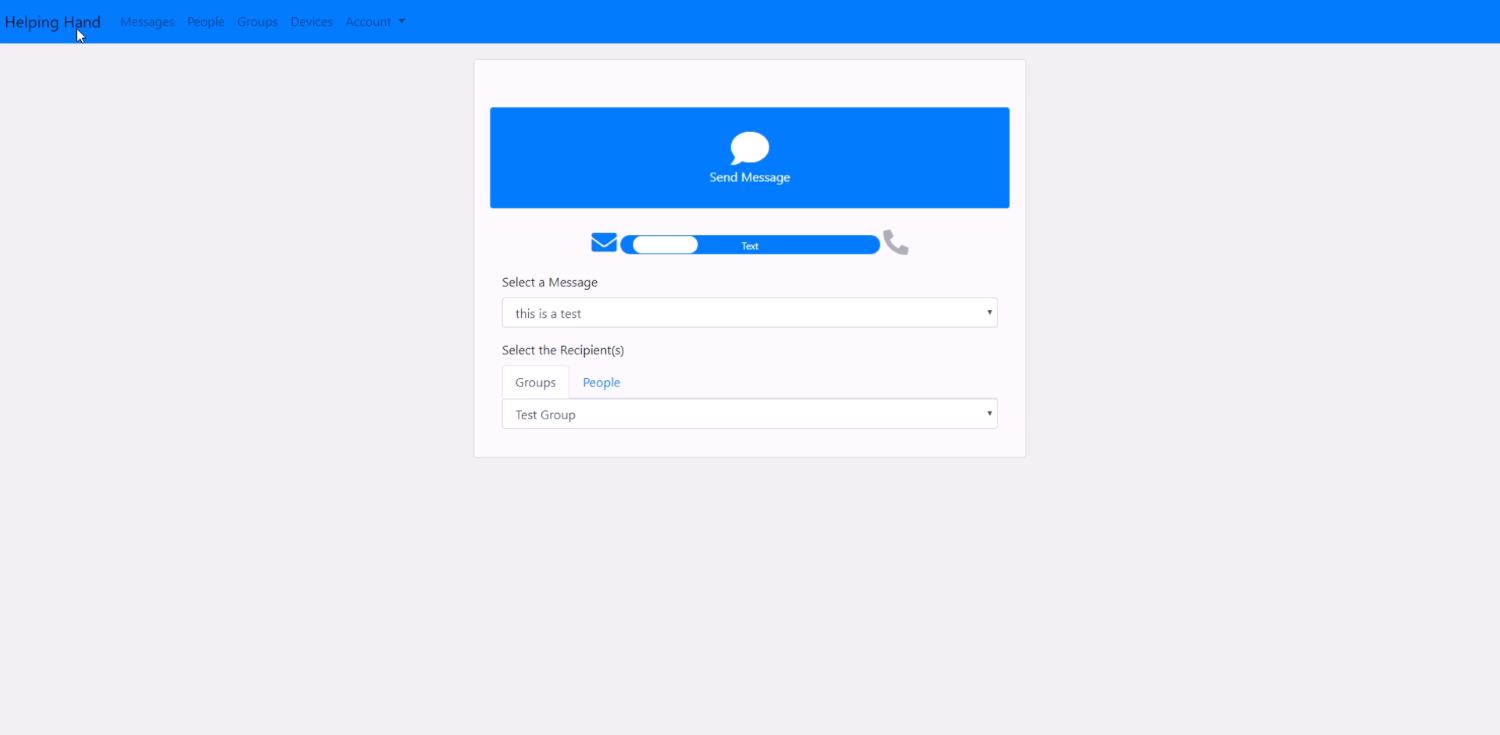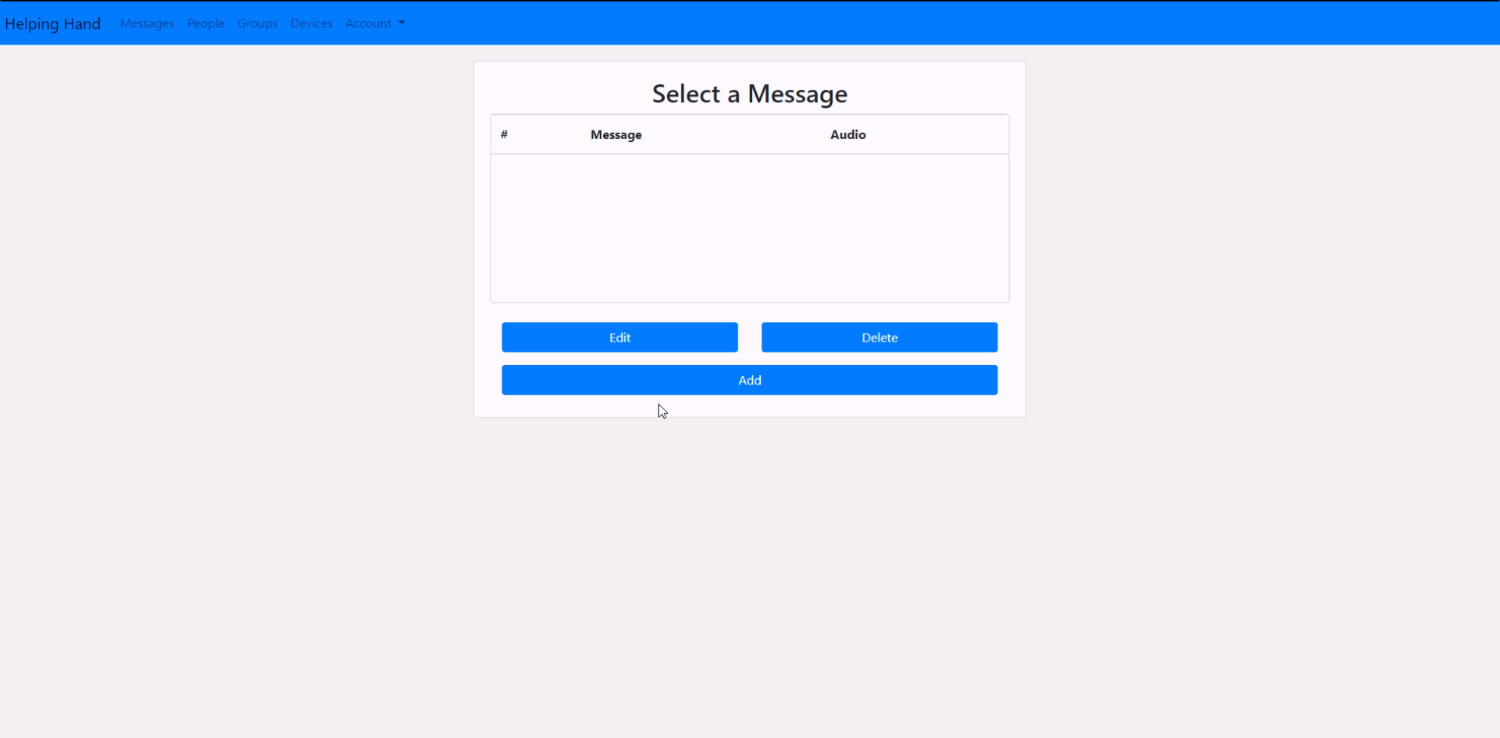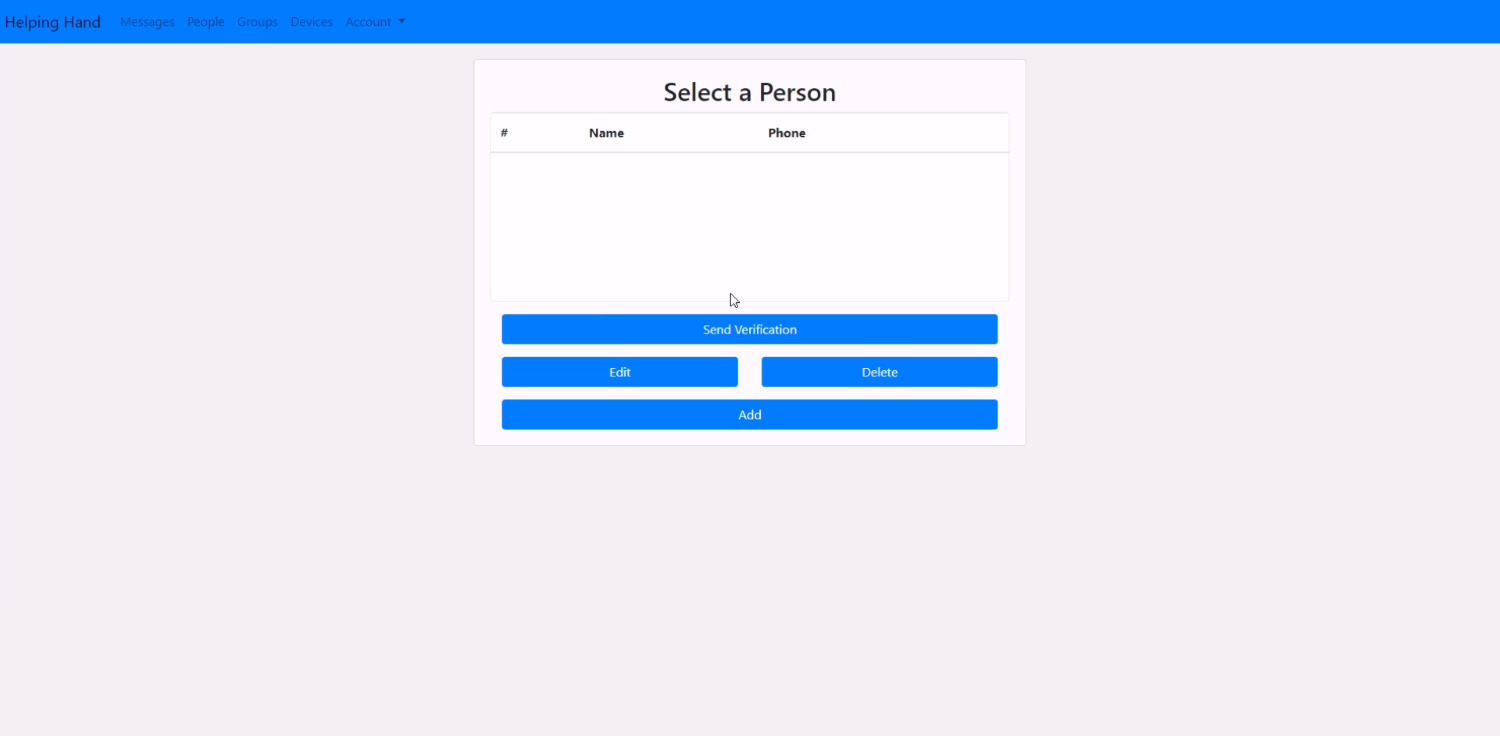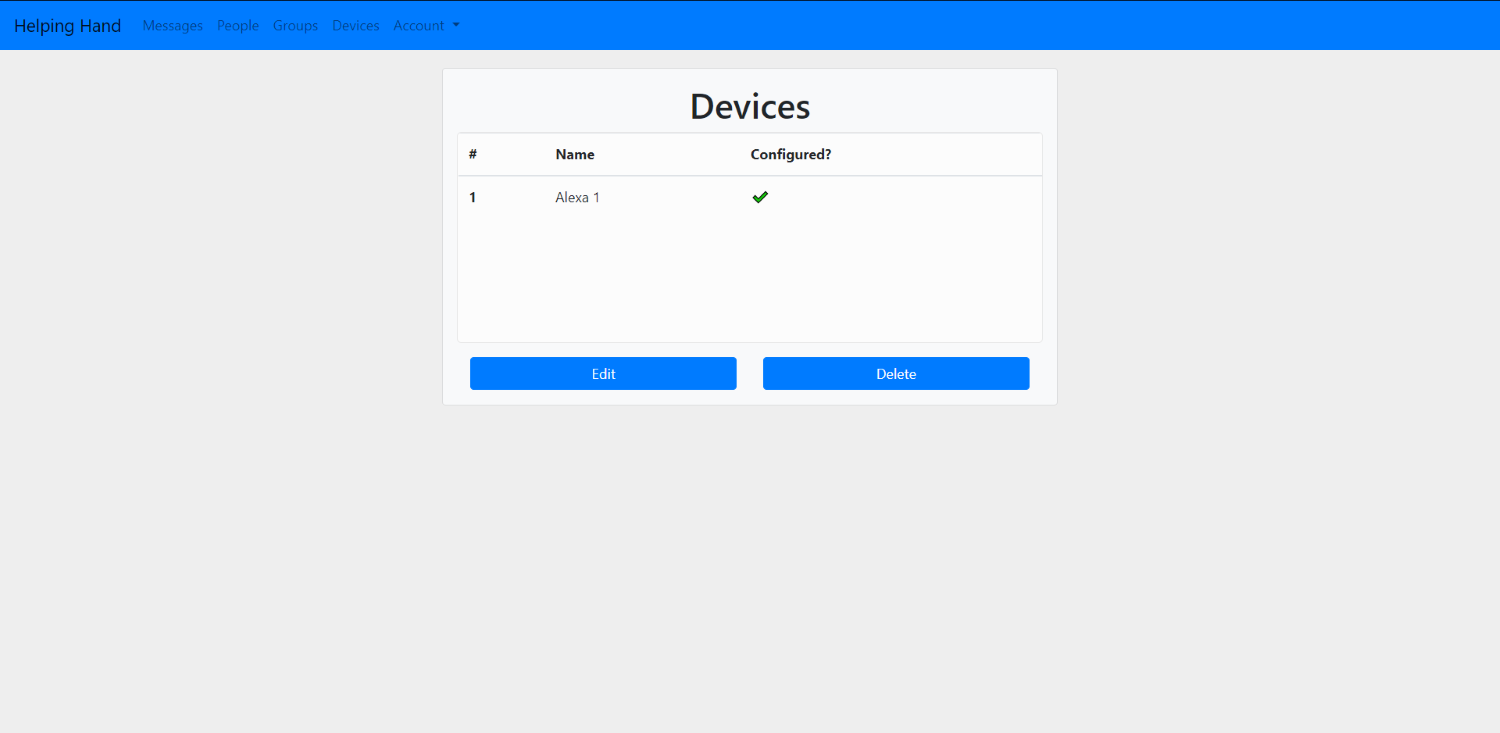 ---
Last update:
May 27, 2021