Dreamscape¶
Description¶
Dreamscape is an social media app inspired by a love of traveling. Users can post pictures of places they've visited and include the location, lending travel inspo to fellow users users. Users can also interact with posts in the form of comments and likes. If a user comes across a post that intrigues them, they can save it for future reference by creating a trip to that same destination. This includes planning arrival and departure days, looking at possible hotels and flights, and communicating with other users to see if they want to join.
Tech: An Android mobile app built with Expo
Authors¶
Mia Dia, Avalee Jacobs, Dylan Neff, Christopher Nelson, Sophia Riley.
Screenshots¶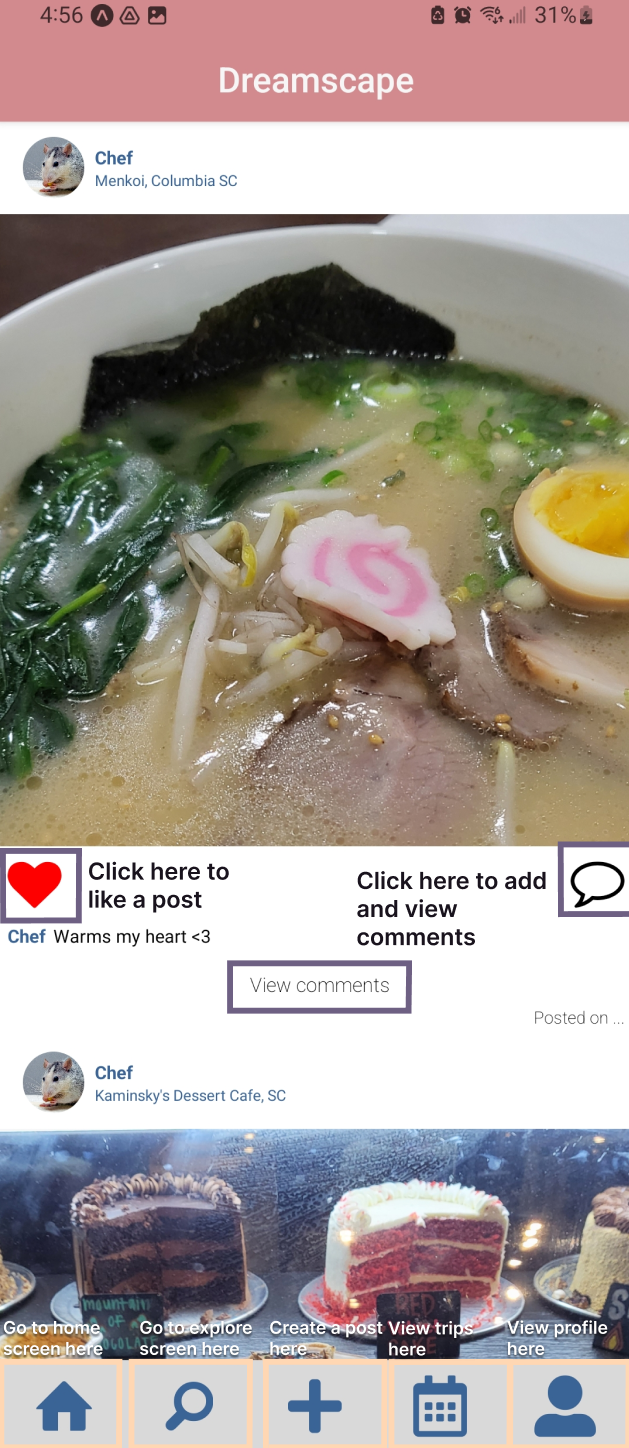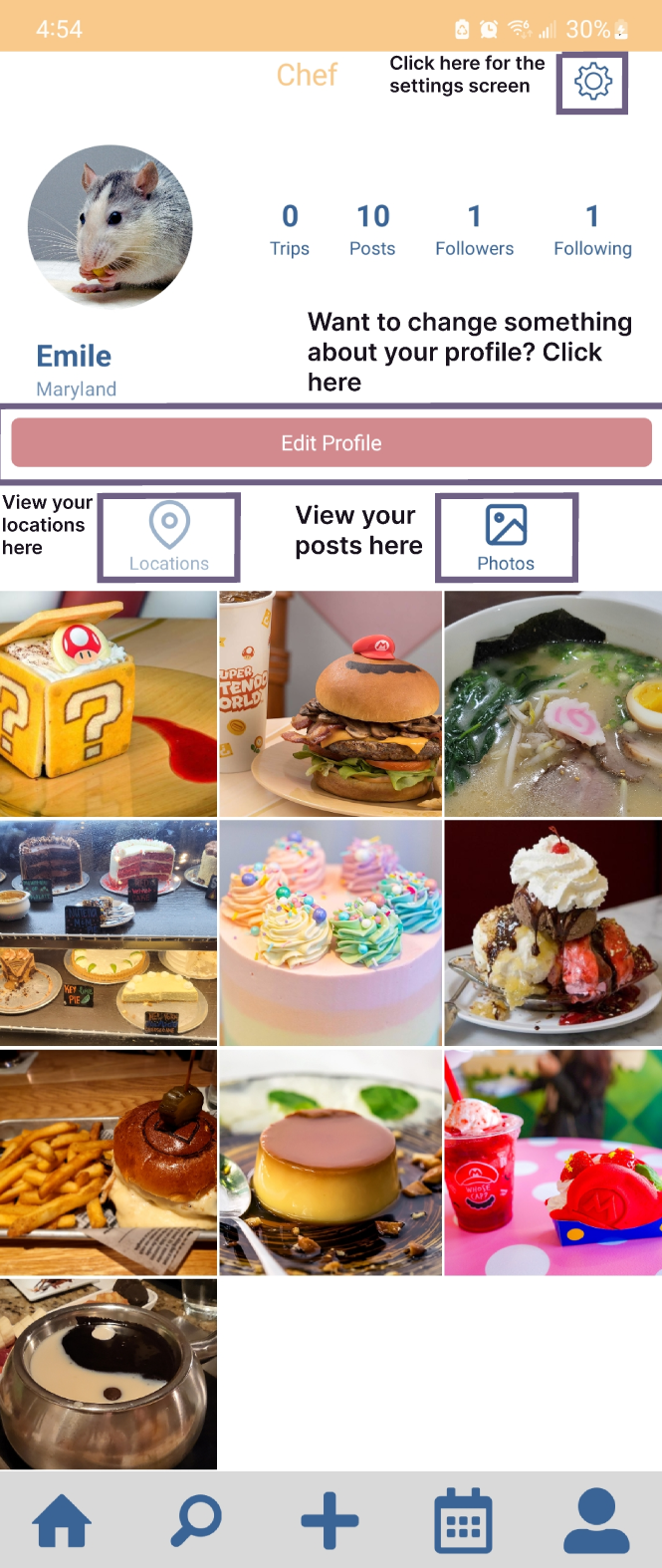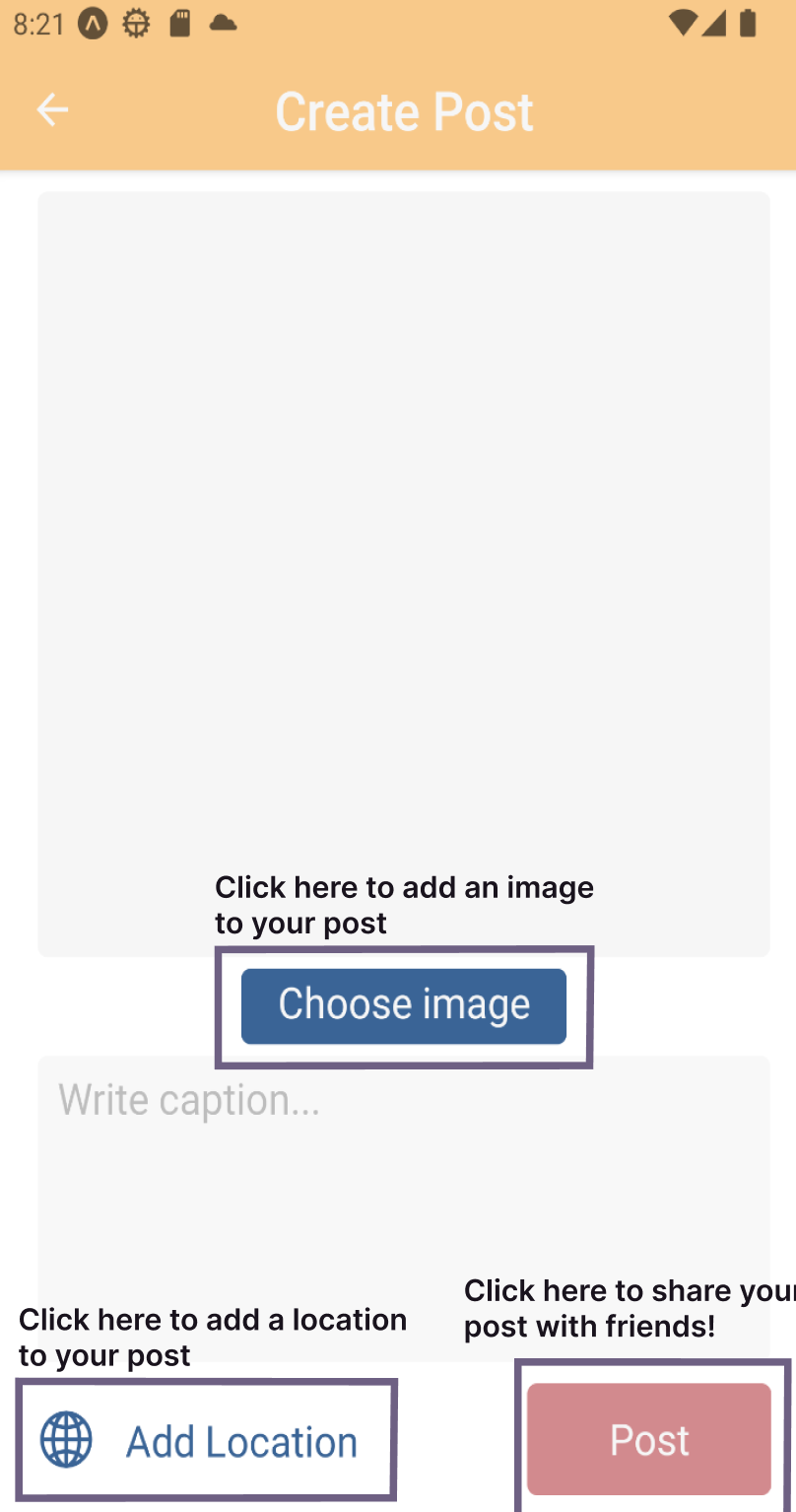 ---
Last update:
April 26, 2023