Campus Connect¶
Description¶
Students can use this social media application to stay in touch with and get involved in the campus community. Users can join groups, exchange images, publish updates, and follow events on it. This app makes it simple for students to stay updated about what's occurring on campus thanks to its intuitive design and user-friendly interface. Additionally, it gives students a venue to interact, exchange ideas, and work together on projects. Students can connect with and participate in their university wherever they are with the help of this app.
Tech: An Android mobile app built with React-native
Authors¶
Chase Allison, Coby Arambula, Erik Connerty, Timothy Kranz, Neekon Sarmadi.
Screenshots¶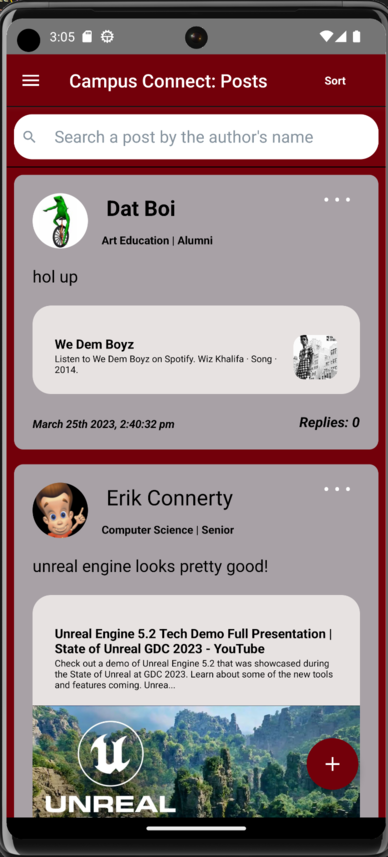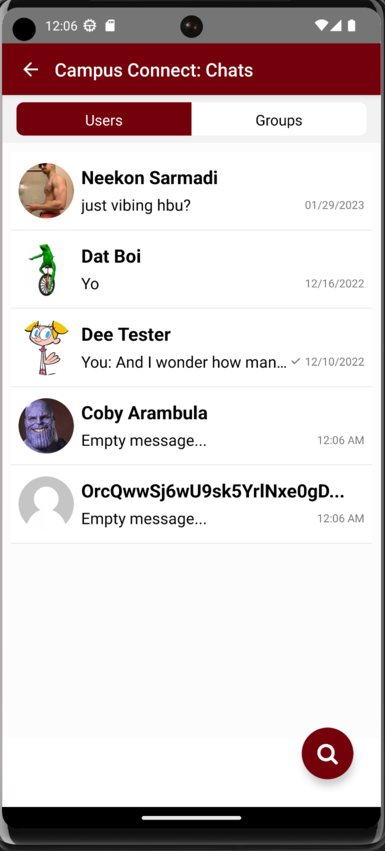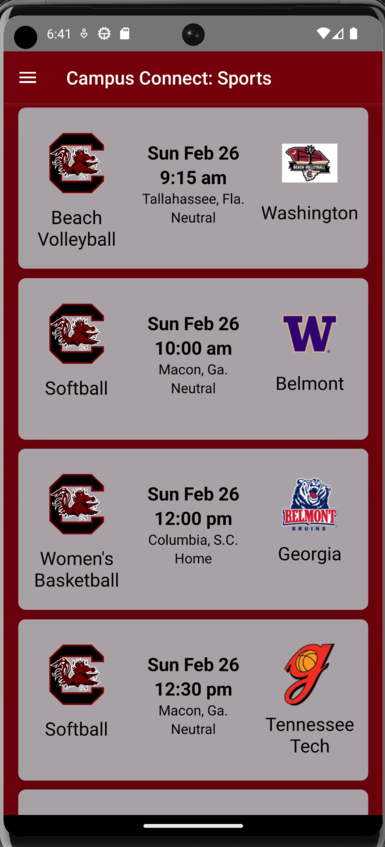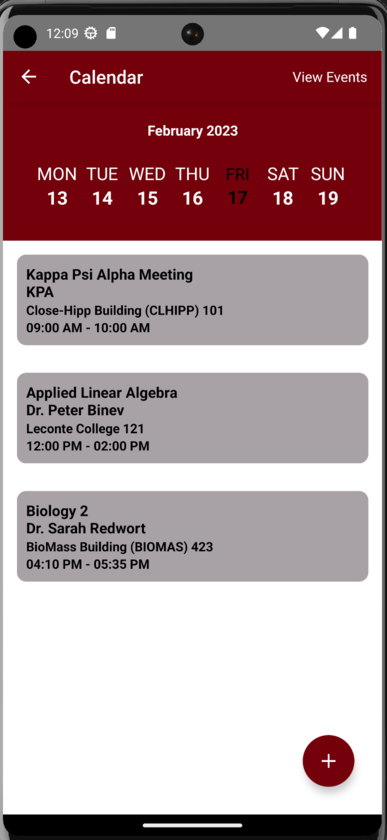 ---
Last update:
April 26, 2023