LIFTR¶
This is for those that want a simple way to track what they eat and also get recommended a workout to reach what ever goal they choose.
built with Java, Android, Firebase.
Description¶
Our vision for this project is to create an all-in-one fitness application. Today, many Americans want to have healthier lifestyles, but cannot keep the routines and commitment needed to achieve the results they are looking for. With our app, we want to make it as easy as possible for anyone to achieve their desired results.
Authors¶
Adam Einstein, Daniel Chen, Nicholas Heater, Joshua Tolbert, Ethan Alexander.
This is a startup project.
Screenshots¶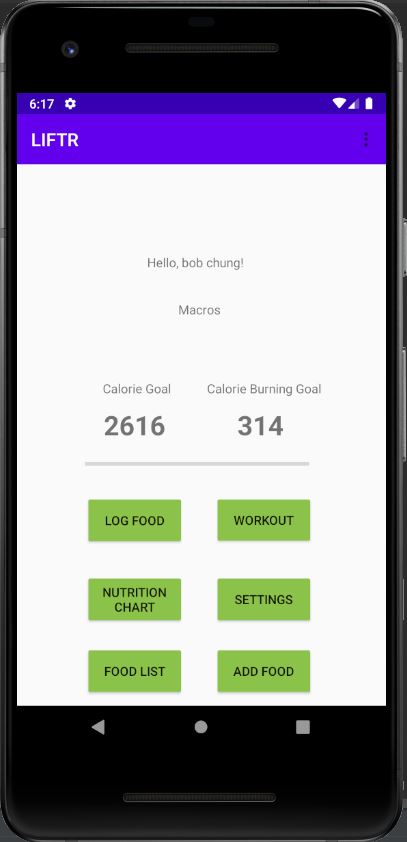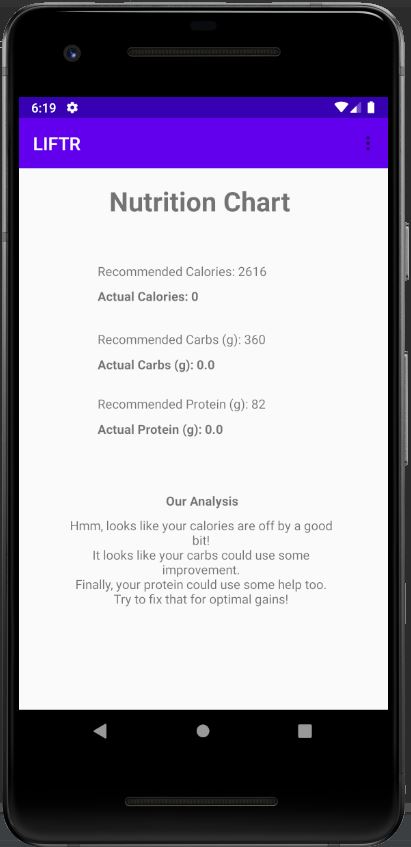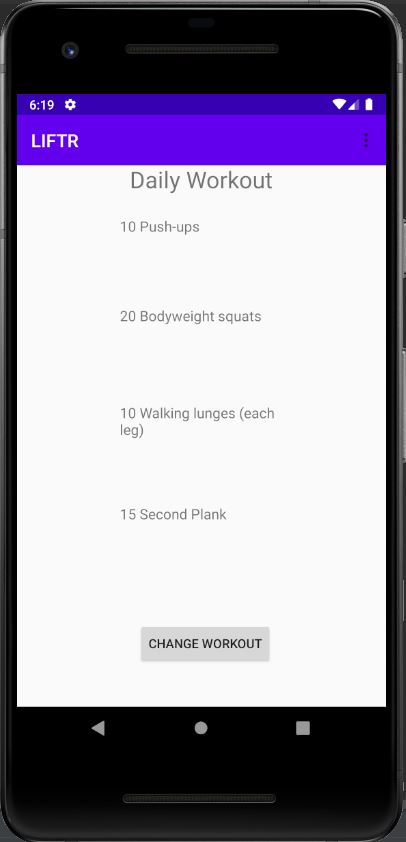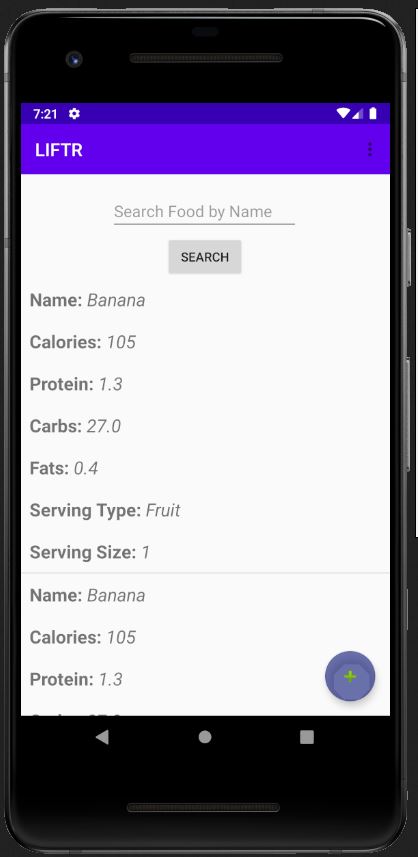 ---
Last update:
May 27, 2021