The Final Frontier¶
Description¶
The Final Frontier is a space-themed Real Time Strategy (RTS) game set in space, where players will control ships and create buildings to gather resources and build their army to defeat their opponents. This is an online multiplayer only game, so it will require an internet connection to play. Our game differs from most titles in the RTS genre as we have created a 3D version of the concept, allowing players to move around with a camera in a large open map, removing the standard restriction of a top down 2D camera view. This game will be primarily targeted towards PC users but compatibility with other platforms is a possibility.
Tech: A Roblox game built in Lua
Authors¶
Steven Allen, Robert Clouse, Thomas Jervey, Benjamin Williams, John Saidi.
Screenshots¶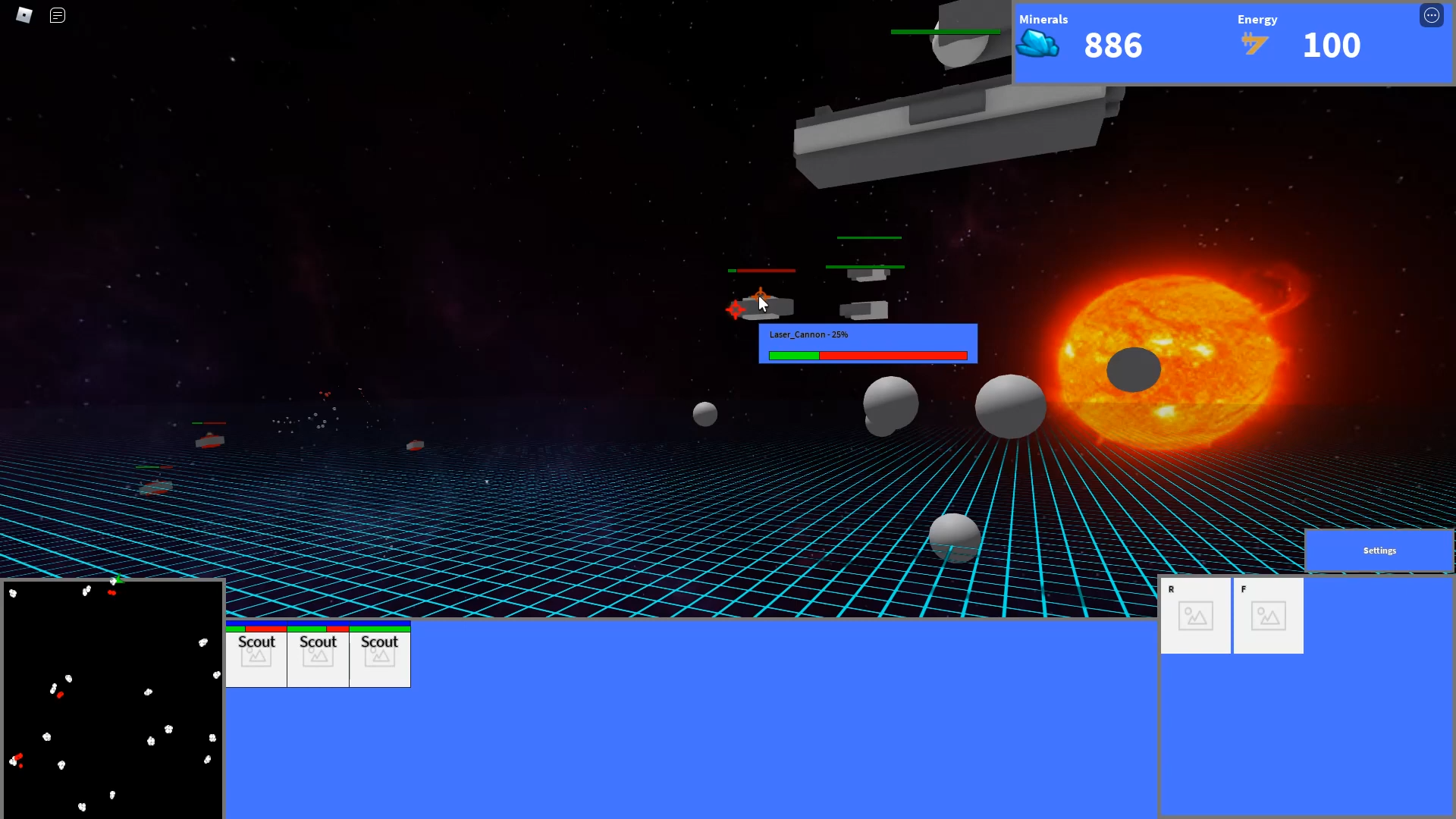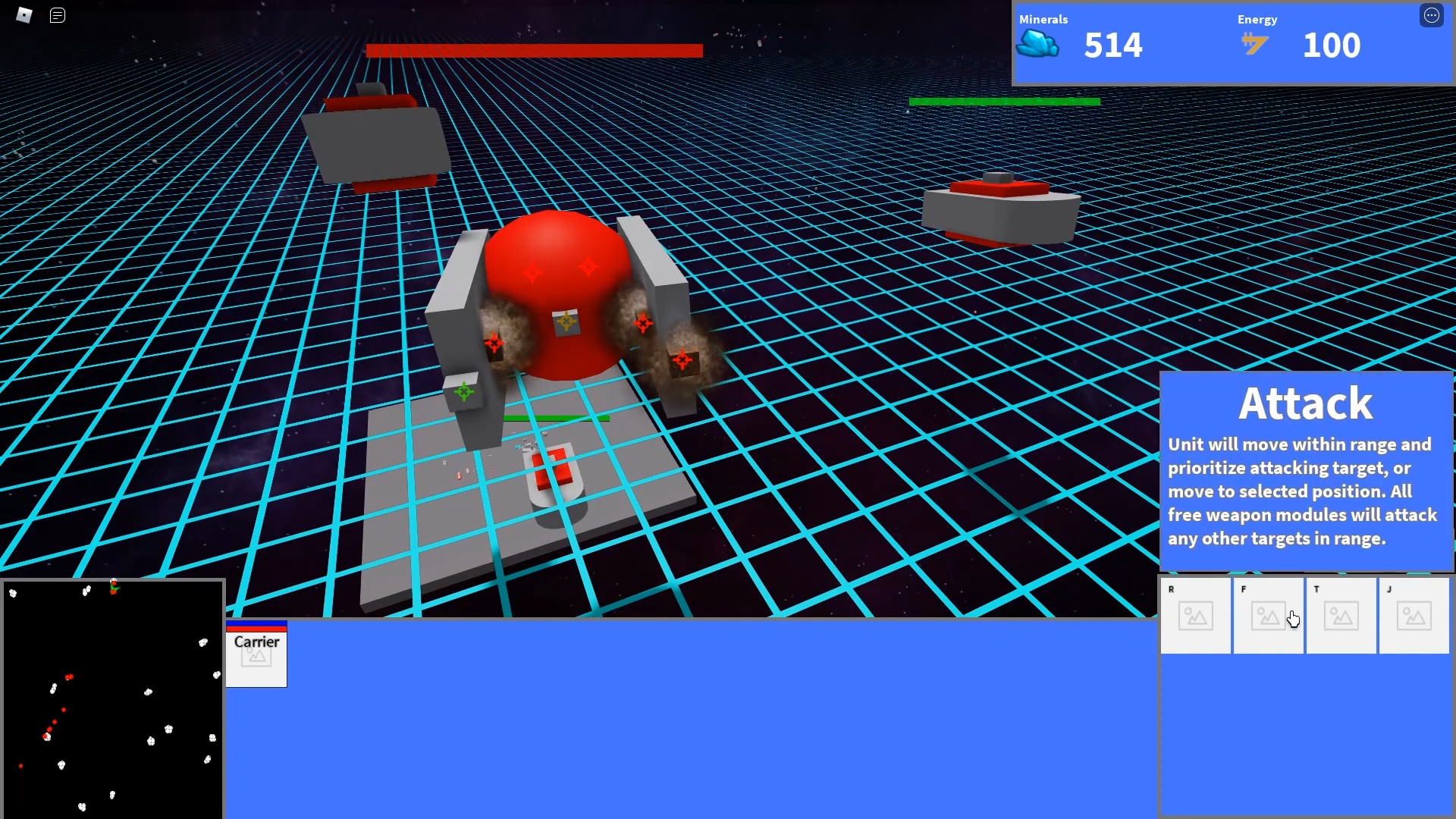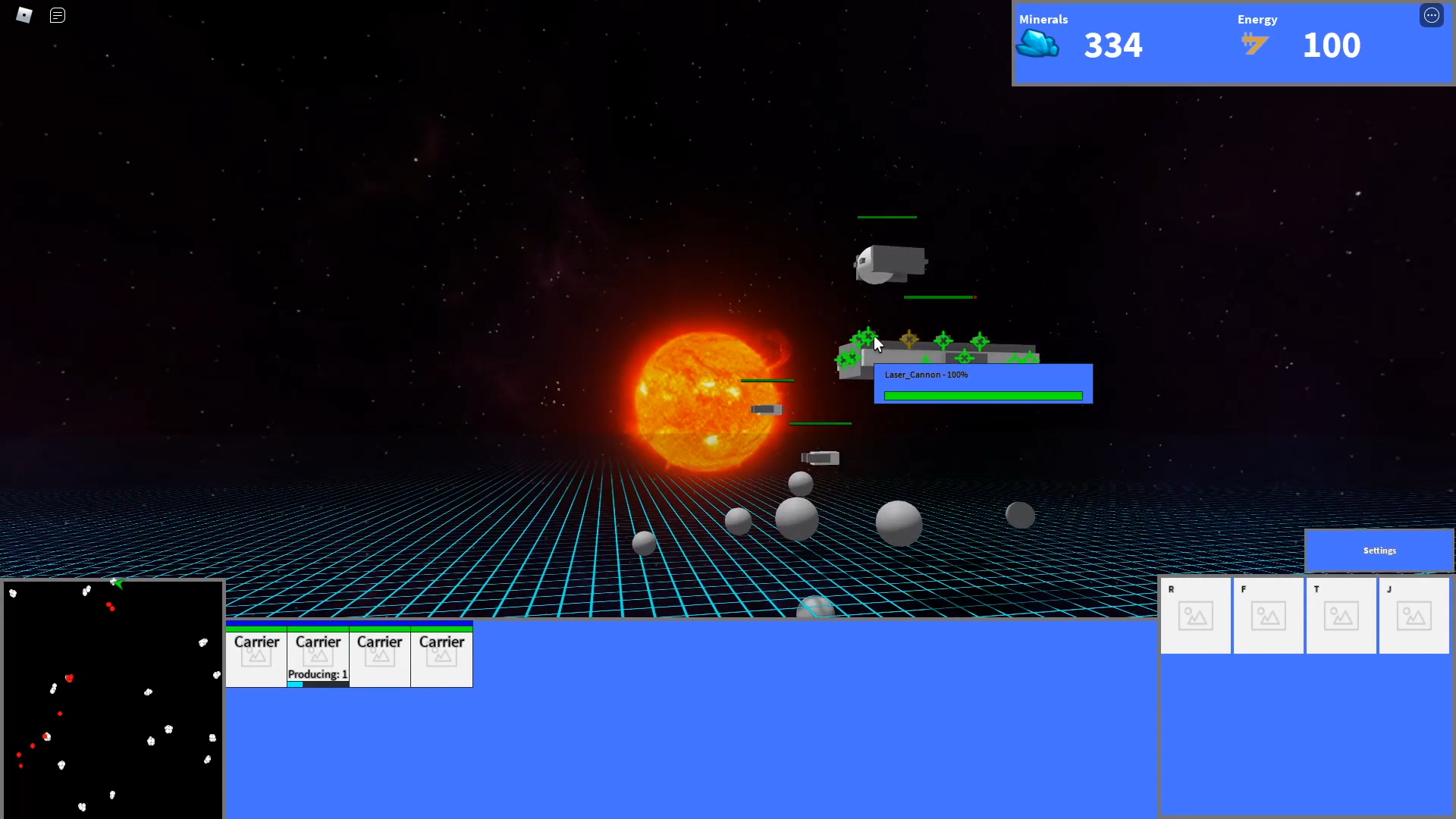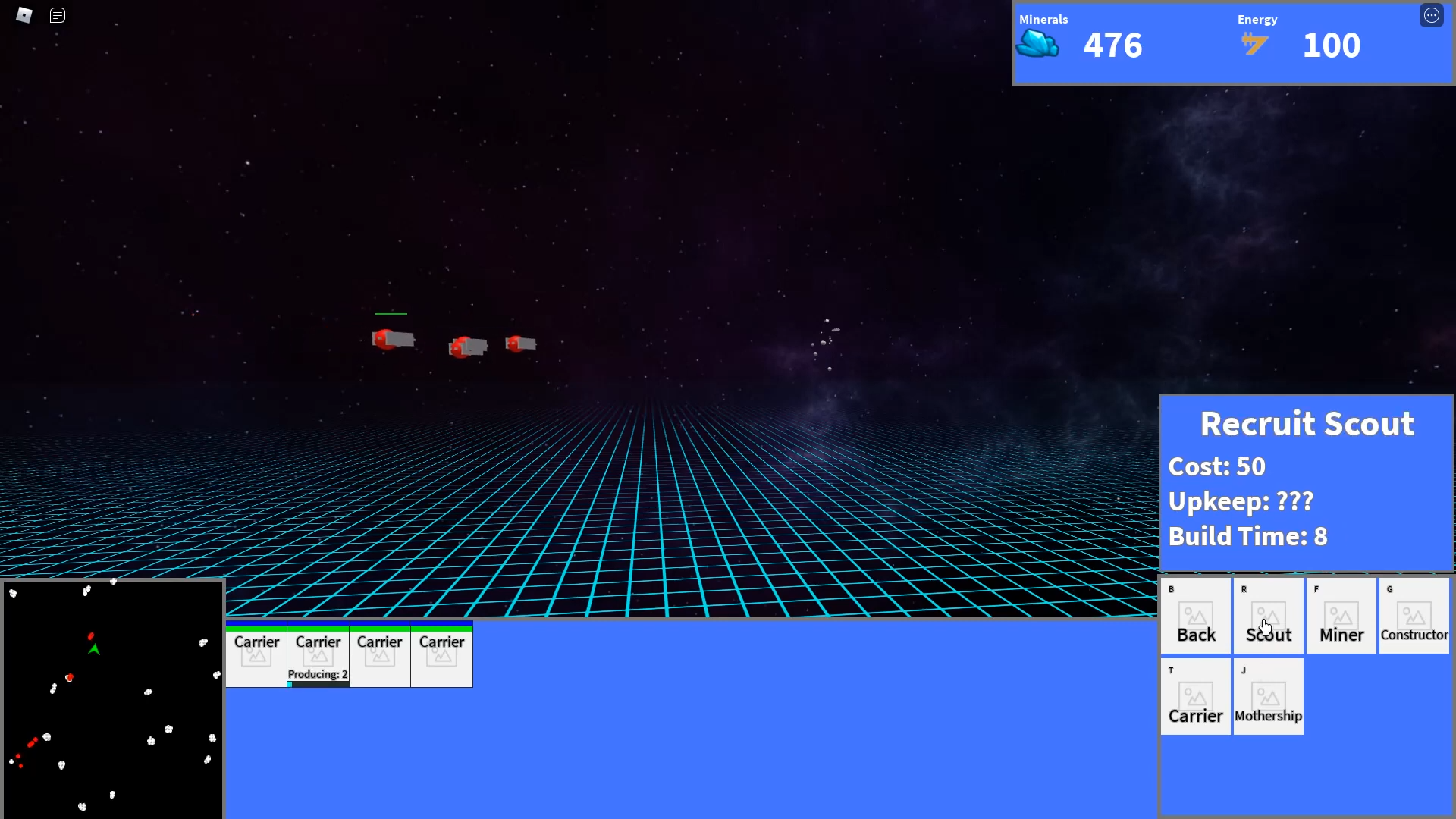 ---
Last update:
April 27, 2022