Cocky's Nest¶
Description¶
Users will use this app to connect with similar students in an easy and efficient way. They will be able to map out their busy schedules and set out future dates for a proper outlook on what responsibilities they have set, by the day, week, and month. Users can also use the app to socialize, and have simple connections with similar students by having access to their emails, phone numbers, and other information, as well as creating or joining either a group or an event that they have interest in. If a user chooses not to have their personal information shared, they can choose to go private, but still engage with users who send a request.
Tech: A webapp built with Flutter
Authors¶
Wagdi Ardab, Seth Baugh, Erica Flach, Jackson Kirby, Zachary Sommer.
Screenshots¶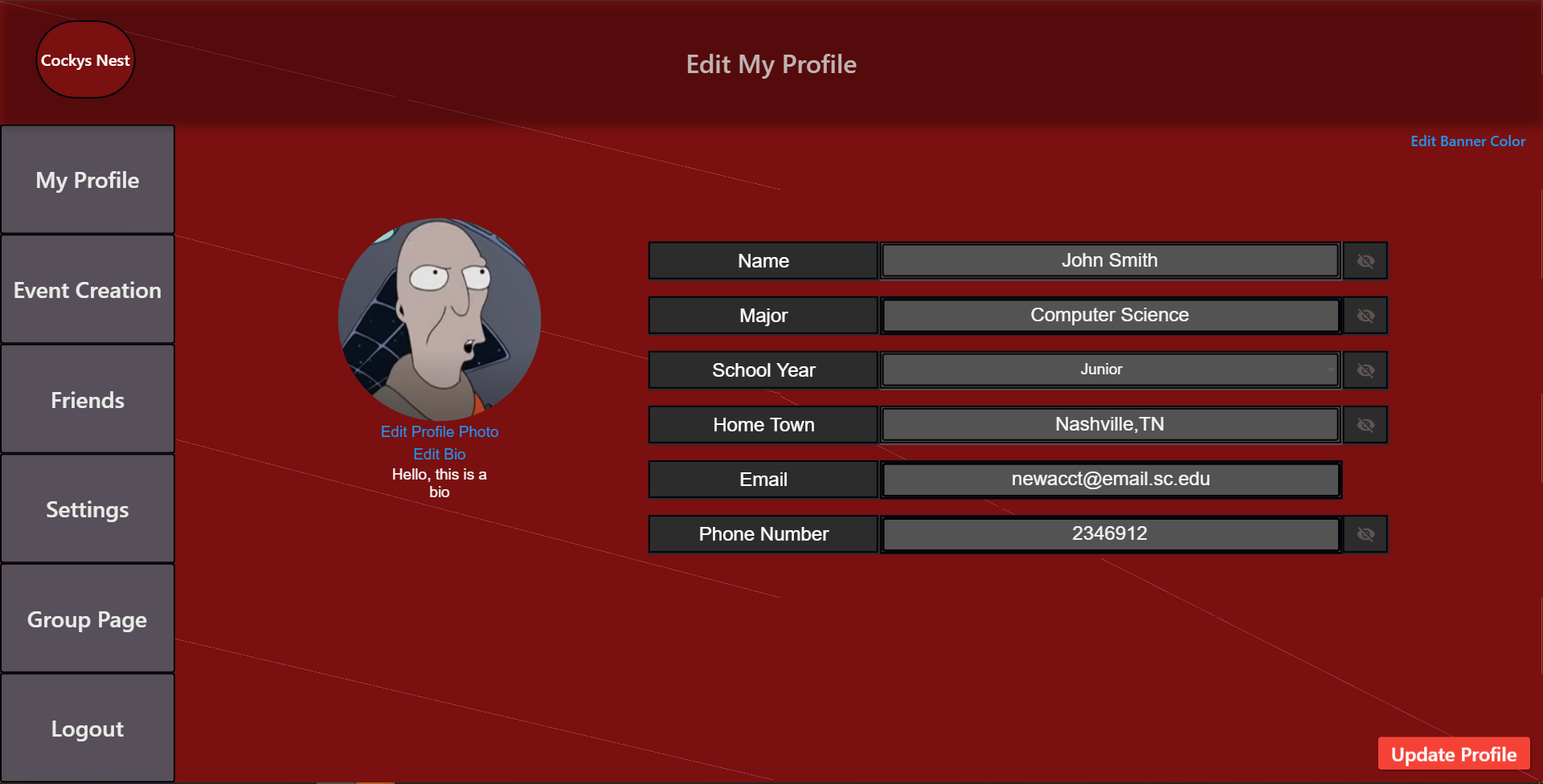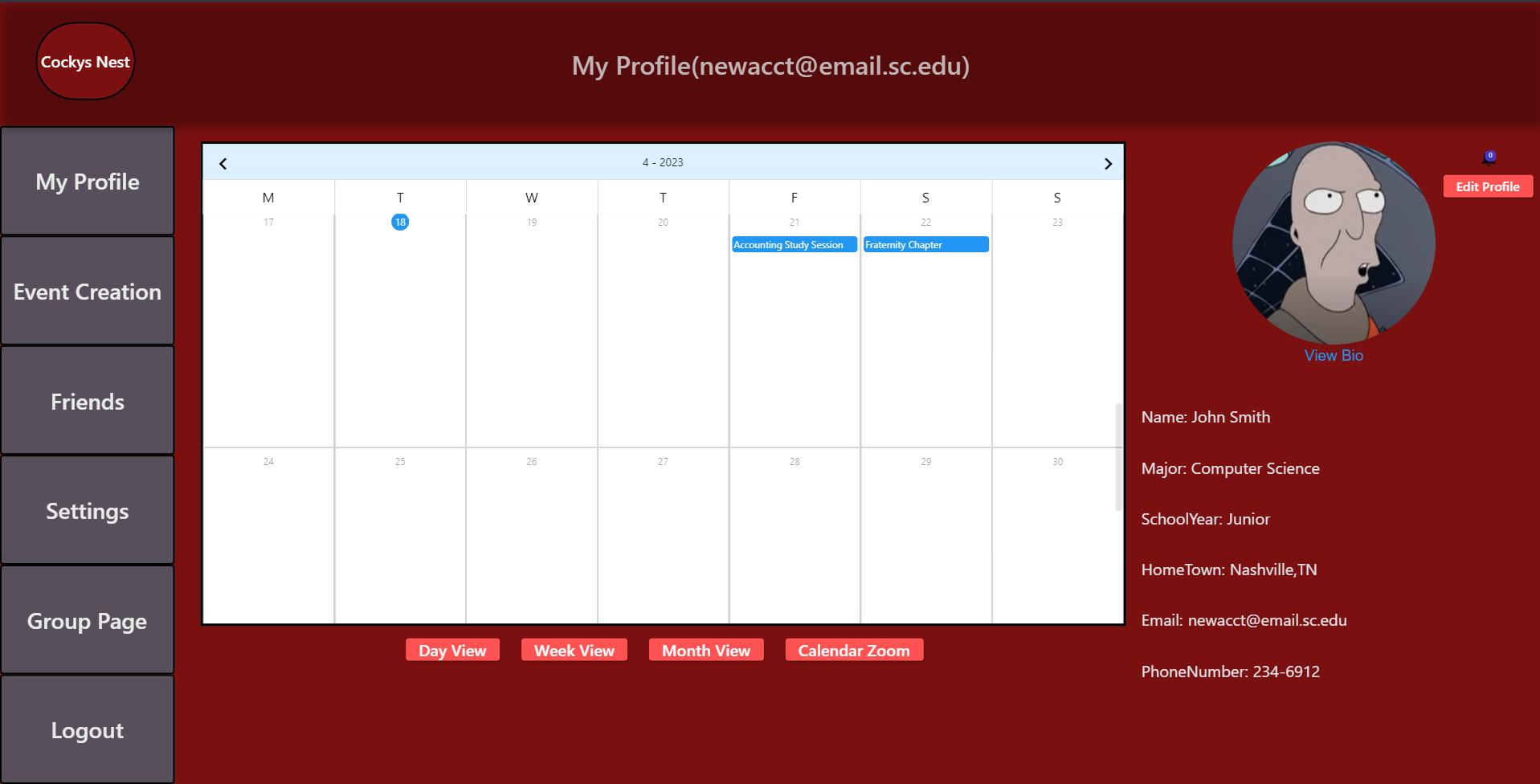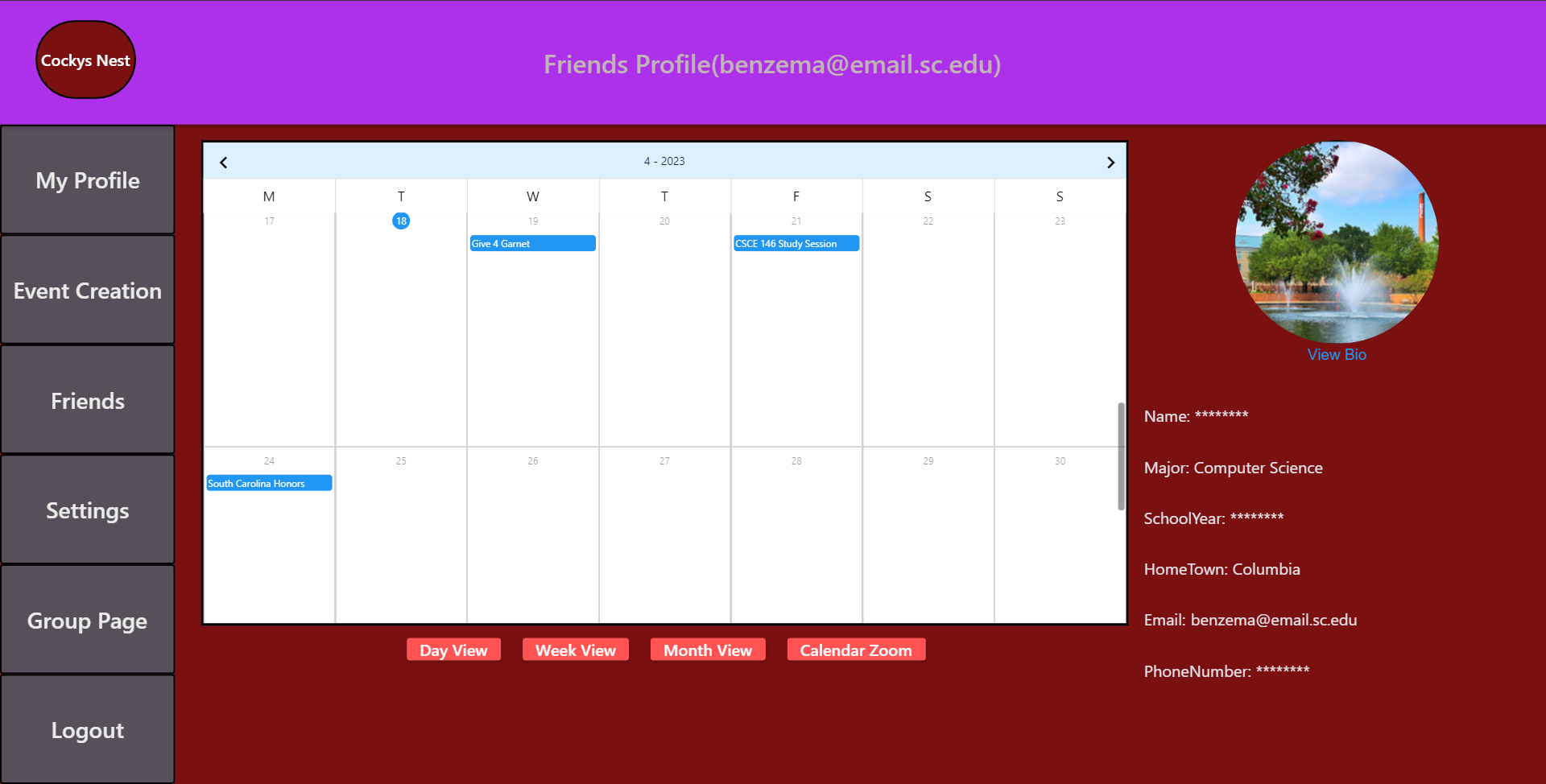 ---
Last update:
April 26, 2023