ACME Chatbot¶
Propel your customer service to the next level with our chatbot designed to handle common internet and cable related questions.
A web application built with Angular, Dialogflow.
Description¶
ACME Chatbot is a comprehensive solution to technical customer service. Instead of having an employee answer common questions, the bot can handle all of those questions and more. It can even escalate the issue to schedule an in person appointment with a technician. You can demo and view all of the features of our bot by going to the chat tab or logging in.
Authors¶
Epiphany Christian, Jahred Danker, Jacob Rego, Edward Perreyclear, Steven McGown.
Client¶
Sergey A. Razin
CTO at Swampfox
Professor of AI and Engineering Entrepreneurship at USC
Screenshots¶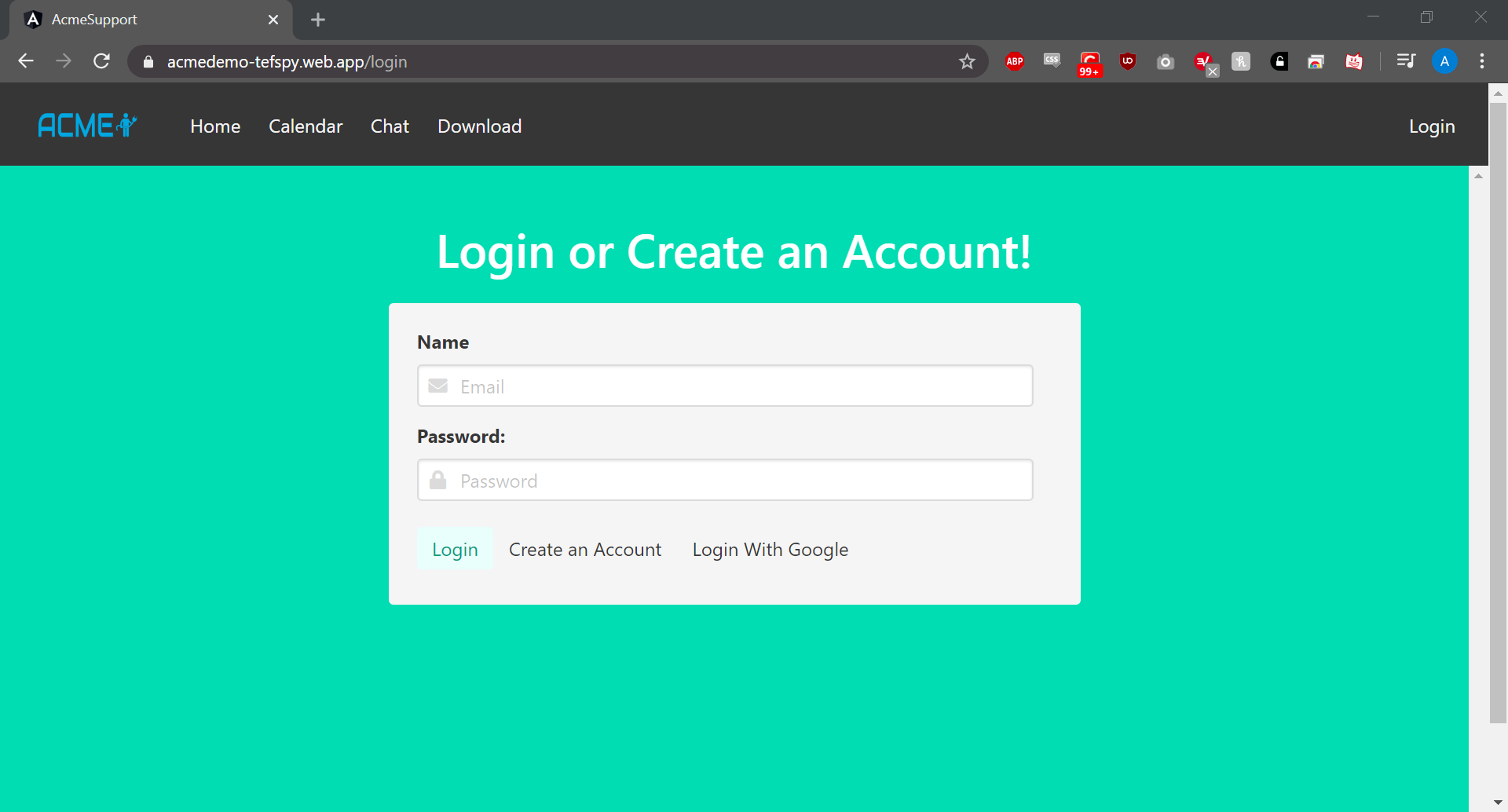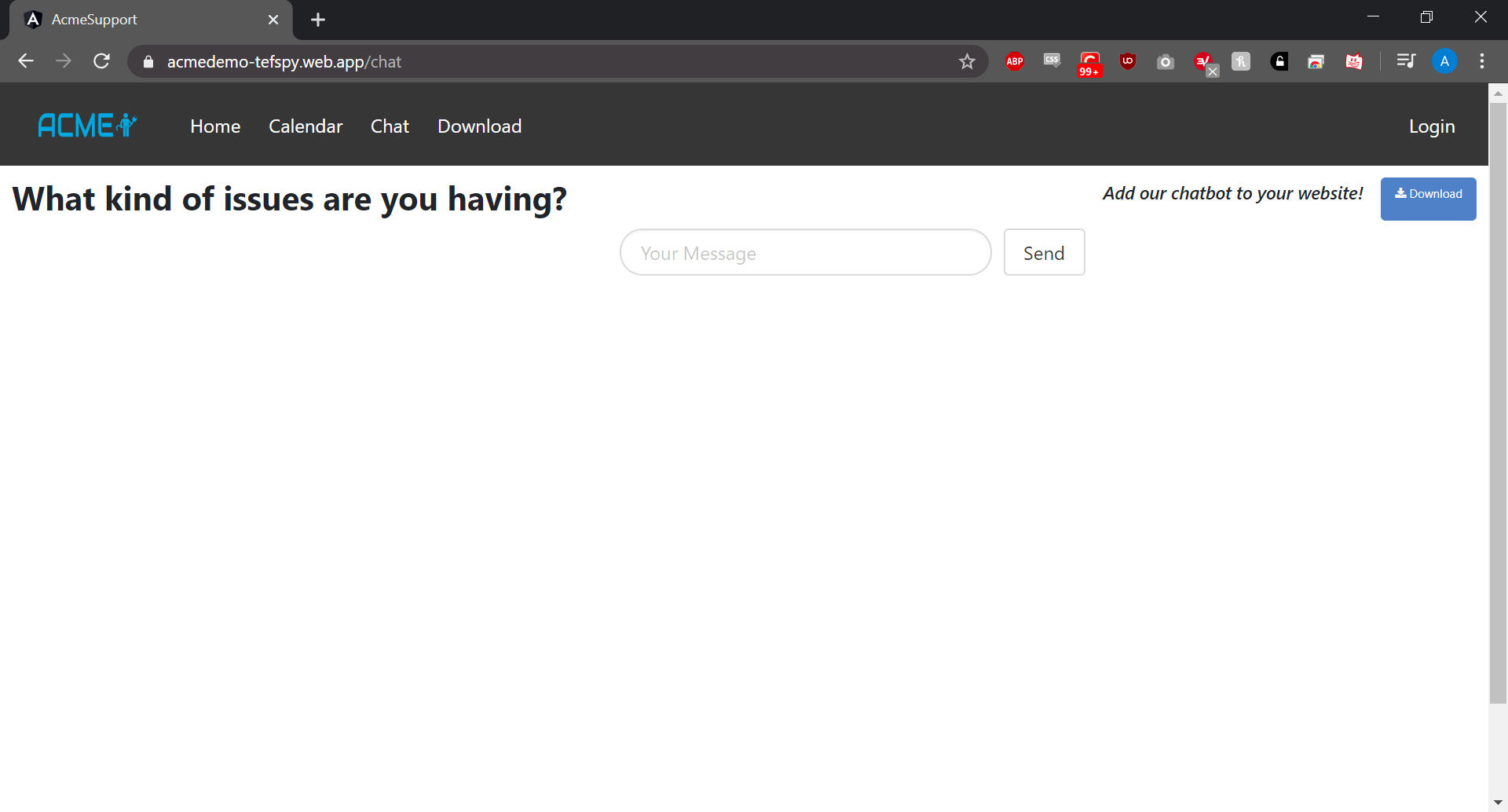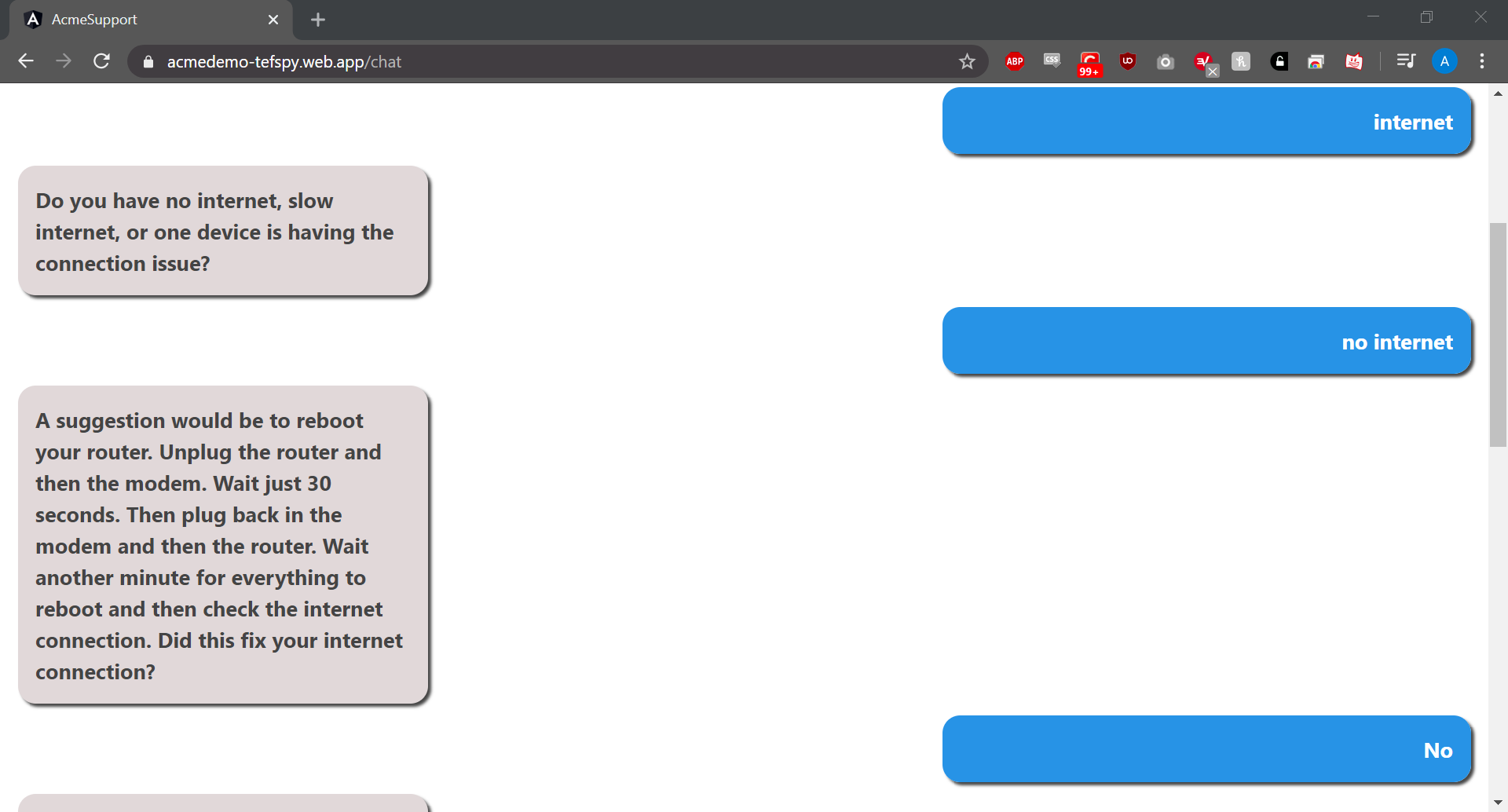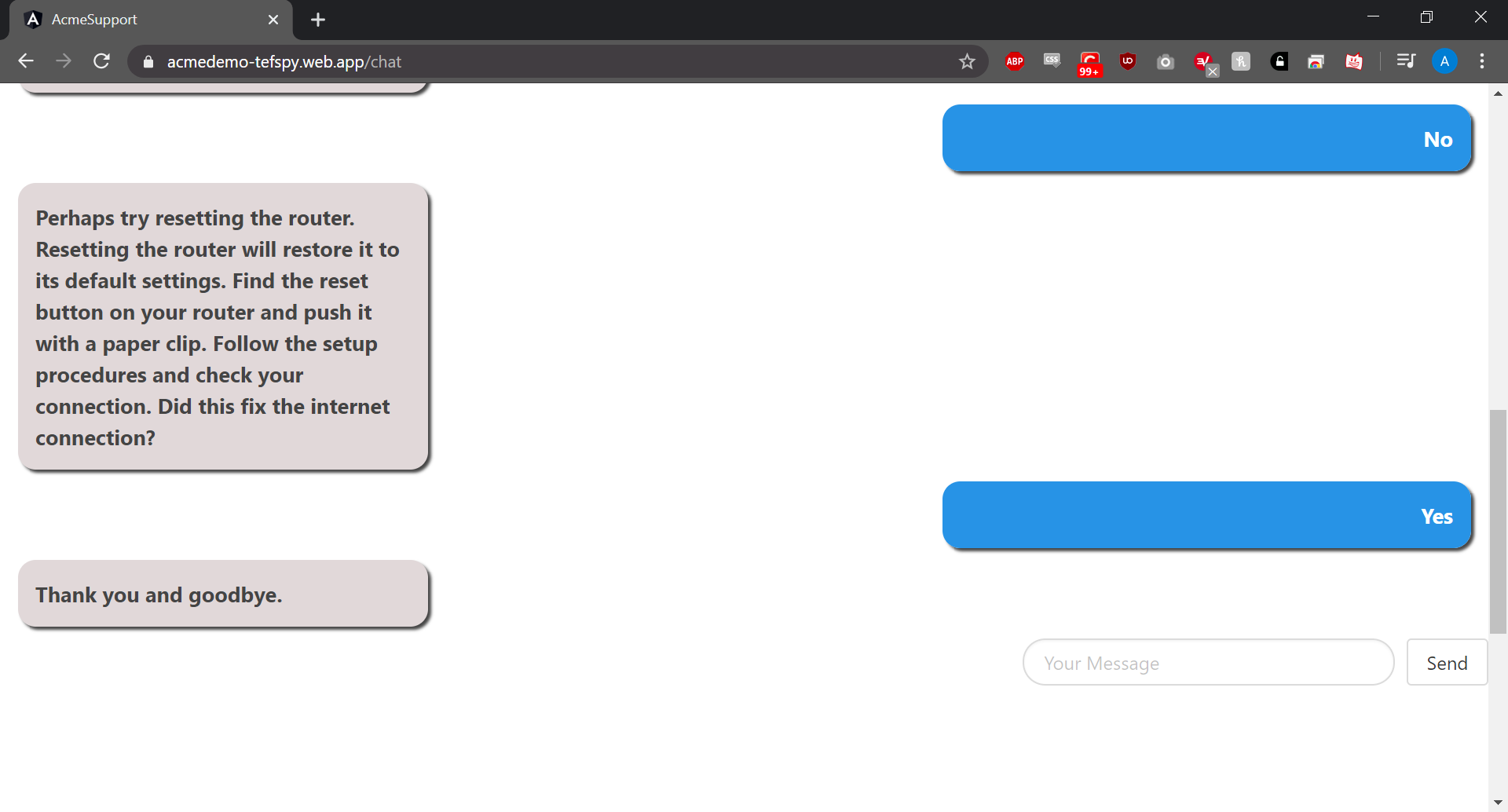 ---
Last update:
May 27, 2021