MobileAssistant¶
MobileAssistant is an all in one personal assistant that can do many things. It can hold a conversation, help direct you to your location, check the whether, and more. With the use of MobileAssistant you can save time in your day by creating events, checking the traffic, and playing games all in one place.
built with Java, Android.
Description¶
Our project is an Android-based mobile app. As a highly customizable virtual assistant, it displays weather forecast, creates alerts with calendar, sends unique notifications, and responds to your text accordingly. It also has an easy-to-use interactive user interface which allows the users to play with the adorable main character, personalize what types of weather information they see, and how an alert is delivered.
Authors¶
Cooper Gregory, Dongyu Chen, Cameron Brandenburg, Anna Wang, Henry Vy.
This is a startup project.
Screenshots¶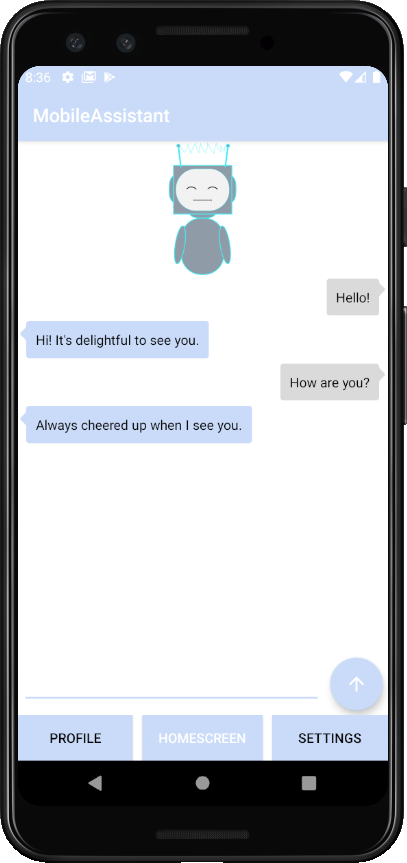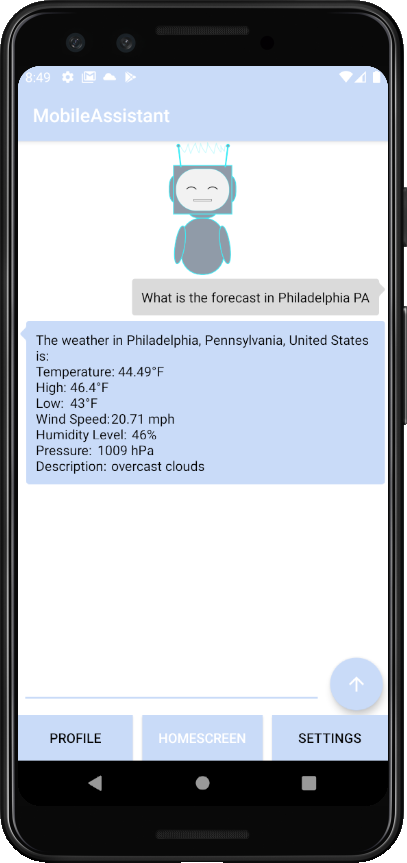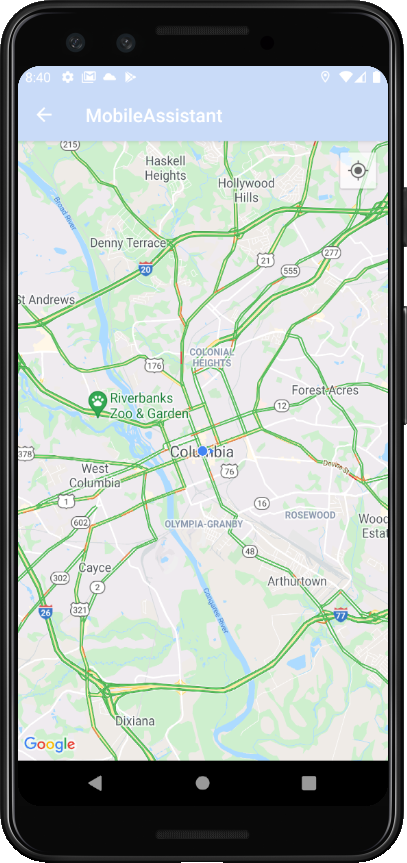 ---
Last update:
May 27, 2021